Meet Dr. Scott Hamblin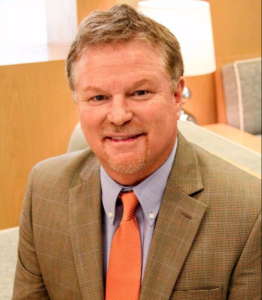 For more than 30 years, cosmetic and implant dentist Scott Hamblin, DDS has provided the best possible dental care to patients of all ages. He takes the time to connect with patients and listen to their concerns in order to foster a trusting relationship and deliver outstanding results. During each appointment, Dr. Hamblin fully devotes his energy and talents to serving each individual's needs. Every treatment plan is customized to resolve one's dental problems and meet their goals, and in all cases, he uses the least-invasive approach and highest-quality materials.
Education
In 1981, Dr. Hamblin completed his undergraduate study at Brigham Young University. He then went on to Baylor College of Dentistry to earn his Doctor of Dental Surgery (DDS) Degree in 1985. Throughout his career he has dedicated himself to expanding his knowledge with extensive continuing education coursework covering the latest dentistry techniques and technology.
Along with general dentistry and advanced cosmetic dentistry procedures, Dr. Hamblin maintains a special focus on providing minimally invasive dental implant procedures, such as Teeth-in-a-Day, which he is both extensively trained in and accredited to provide. He also teaches these techniques to dentists attending courses at the True Dentistry training school.
Media and Accomplishments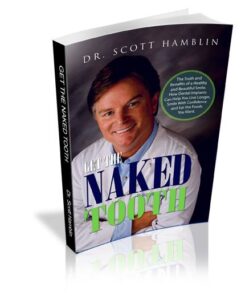 Dr. Hamblin's reputation as an expert in the field of cosmetic and restorative dentistry has led to television appearances on ABC's Extreme Makeover to create stunning smile transformations, as well as on Fox News to discuss his minimally invasive dental implant techniques. During his career he has been named as one of America's Top Dentists by The Consumer Research Council of America. He was also honored to serve as team dentist for the Oakland A's professional baseball team from 1990 to 2002.
In addition to being a top dentist, Dr. Hamblin is a best-selling author. His book, Get the Naked Tooth, details the many advantages of dental implants. If you are interested in reading Get the Naked Tooth, you can grab a copy at our office or through Amazon.
Family and Hobbies
Dr. Hamblin has been married for 35 years to his amazing wife, Linda. They have six children (five that are married) ages 30 through 18, and four grandchildren. Away from the office, Dr. Hamblin enjoys the outdoors while fly fishing, hiking, playing tennis, horseback riding, and biking.
Focus on Teaching and Savings for Patients
Dr. Hamblin and the other doctors at True Dentistry teach dentists from all over the world on minimally invasive dental implant surgery and other areas of cosmetic and restorative dentistry. We have a teaching facility right here in our office that seats about 25 students. Because of our teaching opportunities, we are able to pass savings on to our patients. If you are a candidate for our implant procedures, you can expect fees that are between 20% to 50% lower than the average prices you will find in Las Vegas.
For more information about Dr. Hamblin or the dental procedures he performs, we encourage you to contact True Dentistry to schedule a consultation.