Sleep Apnea/Snore Guards
Snoring and breathing pauses during sleep are caused by sleep apnea – a condition that narrows your air passages and can lead to serious, even life-threatening health conditions. However, these conditions can be diagnosed and risks to your health reduced with sleep apnea and snoring treatment. Our Las Vegas dentists offer advanced options to help patients expand their airways, breathe more smoothly and comfortably, and have a healthy and restful night's sleep.
What is Sleep Apnea?
During sleep, muscles and soft tissues in the throat, tongue, and nasal air passages become very relaxed – in some cases, they are so relaxed that they make your airways dangerously narrow. This can result in breathing pauses of up to 10 seconds or more. Conditions such as these typically characterize sleep apnea. A very common problem throughout the world, sleep apnea is also attributed to snoring and teeth grinding during sleep. Headaches, exhaustion, heartburn, and other conditions may be byproducts of sleep apnea. Many people are completely unaware that they have sleep apnea unless they are observed by someone else. If you or a loved one is experiencing symptoms of sleep apnea, it is very important to seek the advice of a dental or medical professional as soon as possible.
Risks of Sleep Apnea
Sleep apnea is a very serious condition that can lead to severe consequences if left undiagnosed and untreated. Risks of sleep apnea include:
Sudden cardiac death
Heart disease
Stroke
Diabetes
High blood pressure
Memory loss
Insomnia
Depression
Fatigue
Gastric reflux disease
Treatment Options
Some of the most effective treatment options for sleep apnea and snoring are customized oral appliances designed to improve breathing while you sleep. Nightguards and snoreguards can open your air passages to help you maintain a good flow of air, reducing snoring and breathing pauses for a healthier, more peaceful night's sleep. Nightguards can also prevent your teeth from clenching and grinding against each other, ultimately reducing wear and tear. Dr. Willardsen will be happy to meet with you to talk about your symptoms and come up with a treatment plan that can help you meet your needs.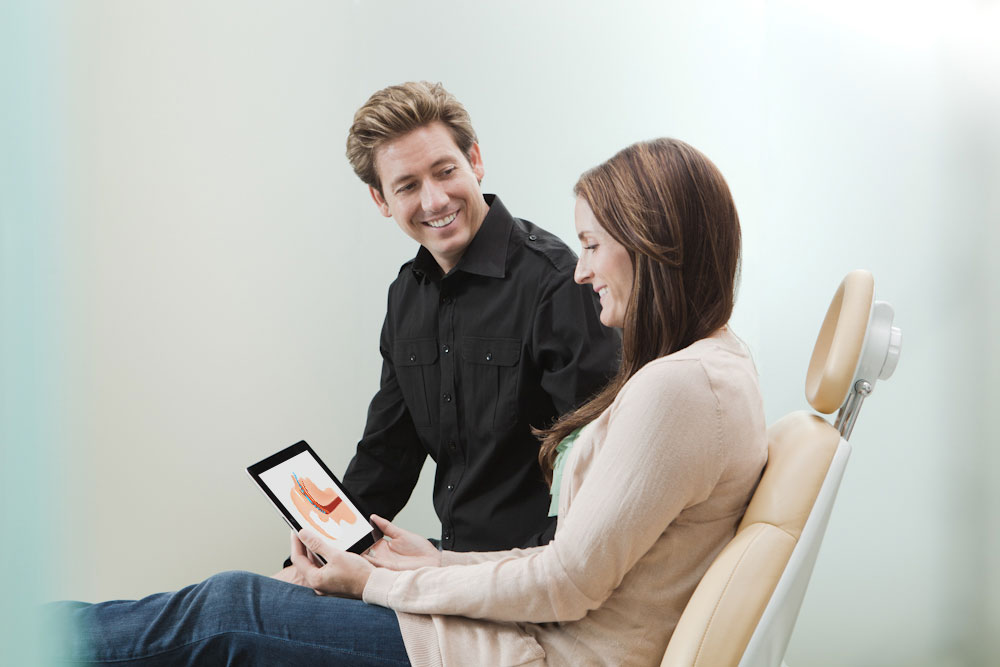 Contact True Dentistry
For more information on the risks, symptoms, and treatment options for sleep apnea and snoring, or if you would like to schedule a consultation with Dr. Willardsen, please contact True Dentistry today.