Cosmetic Dentist in Las Vegas
Meet Dr. Joseph G. Willardsen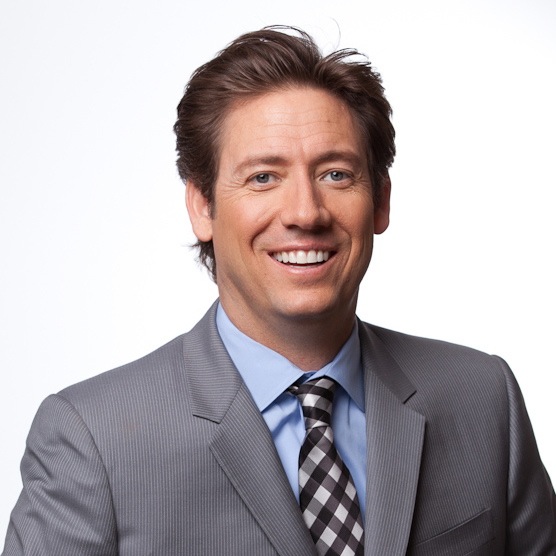 Dr. Joseph G. Willardsen is an experienced cosmetic dentist who is committed to helping you enhance the health and appearance of your teeth with beautiful results. He has been educated at some of the most respected dental institutions in the world, and is often sought after by professionals in the modeling and entertainment industries for his advanced techniques and proven record of successful cosmetic dental rejuvenation. Dr. Willardsen is the official cosmetic and reconstructive dentist to the Miss Nevada USA Pageant, and has been recognized numerous times for his skills in a number of dental fields.

True Denistry is the best! Everything & everyone there is wonderful. Office staff makes you feel like one of the family! Dr. Joe is absolutely fabulous, a perfectionist who goes above & beyond to make his patients wishes a reality. I would not leave my teeth/dental health to anyone else. Everything you could possibly need (technicians, lab, etc.) is on site. I would give True Denistry '6 stars' if that were an option!

Judy Brown

September 28, 2017

12345
Dr. Willardsen's comprehensive training in advanced neuromuscular, restorative, and 
cosmetic dentistry
 makes him part of an elite group of dentists. His knowledge and experience has also allowed him to teach other dentists interested in the field of cosmetics. Dr. Willardsen is able to successfully blend the fields of science and art to create beautiful smiles and a healthy set of teeth and gums. His talent and abilities have made him very popular with professional athletes, television hosts, newscasters, models, beauty pageant winners, and many other patients whose livelihoods often depend on their appearance to some degree. In addition to his cosmetic dentistry capabilities, Dr. Willardsen is also highly adept with
general dentistry
and
preventive dental care
to help patients improve both the form and function of their teeth and gums.
The True Dentistry Approach
The following is a list of Dr. Willardsen's credentials and achievements. If you have questions, or if you would like to schedule an appointment with Dr. Willardsen, please contact True Dentistry.
Memberships
American Academy of Cosmetic Dentistry
American Dental Association
Southern Nevada Dental Society
Nevada Dental Association
Occlusion Connections study group
Education
Dr. Willardsen graduated from the Loma Linda University School of Dentistry in California, where he trained in advanced procedures such as Invisalign®, dental implant restorations, laser gum reshaping, root canal therapy, Lumineer® restorations, and more. He then completed specialty training at the prestigious Las Vegas Institute in the following subjects:
Advanced Functional Aesthetics
Occlusion I
Occlusion II
Occlusion III
Comprehensive Aesthetic Reconstruction Program
Full Mouth Reconstruction
Laser Certification
K6/K7 Neuromuscular training
Less than 1% of Dentists in the United States have this specific training. Dr. Willardsen is also a graduate of Arrowhead International, where he personally trained with The Dr. Dick Barnes Group. Dr. Willardsen then graduated from Occlusion Connections. His commitment to furthering his education beyond what is necessary for general and cosmetic dentists has helped him hone his skills with some of the most advanced neuromuscular and aesthetic dentistry techniques available.
Media Coverage
As a result of Dr. Willardsen's training and outstanding outcomes, he has been asked to offer his views as the invited dentist on numerous television, news and talk shows. Dr. Willardsen has been the official invited dental expert of UPN Las Vegas (now Vegas TV), and is the official dentist of the Miss Nevada U.S.A. pageant. As well as writing articles for well regarded dental publications, Dr. Willardsen has been featured and seen in popular publications and television programs such as:
Harper's Bazaar
Las Vegas Review Journal
Savvy Magazine
Cosmopolitan
Dental Economics
Pure Health News
Marie Claire
Aesthetic Dentistry
106.5 FM (Sunny)
Town and Country
Las Vegas Life
Trust-TV
Vegas
Item Magazine
Redbook
Fox News
Good Housekeeping
More Morning Show
Country Living
NEW BEAUTY
Esteem
ABC news
Nevada Woman
Today's Health
Achievements
Official cosmetic and reconstructive dentist to Miss Nevada USA Pageants
Founder of True Aesthetics cosmetics
Founder of Esthetic Alliance cosmetic and reconstructive dental lab
Contributing writer to Aesthetic Dentistry – a national dental publication on cosmetic dentistry
Editorial member of the Aesthetic Dentistry advisory board
Official dental advisor LPG/Technoderm USA
Board member of Occlusion Connections
Key opinion leader for E4D / Henry Schein
Founder of TrueVT.com internet training
Awarded for research at Loma Linda University for cosmetic dental composites density and curing depths
Key opinion leader Midwest Dental
Key opinion leader Guru Patient Education
Advisory board member to AgilityGuard
Official dentist to Fuel TV's "Thrillbillies"
Official dentist to MTV's Nitro Circus
2008 M.O.R.E. series Trophy Truck champion
2011 American Dental Association presenter: "Biomimetic Dentistry"
Certified Alleman-Delliperi Biomimetic instructor


Dr. Willardsen has been an instrumental part of developing this innovative website, DentistryVT, which offers dental training to other dentists.
Contact True Dentistry
If you would like more information on Dr. Willardsen's experience and credentials, or if you would like to schedule an appointment here at True Dentistry, please contact us today.