Teeth Whitening
A fresh, beautiful smile can not only have an effect on your overall appearance – for many people, it can be an essential factor to a healthy self-confidence and success in their careers. Las Vegas cosmetic dentist Joseph G. Willardsen, DDS and our team at True Dentistry offer state-of-the-art treatment options to reduce signs of yellowing and staining for results that can lighten your teeth by several shades. Whether you want to make a good impression in the modeling, entertainment, and business industries, or you would simply like to have a great-looking smile when you meet with friends, our in-office procedures and take-home kits can help you enhance the appearance of your teeth for whiter, brighter results.
What Is Teeth Whitening?
Teeth whitening is a process that involves the use of special whitening agents to break up stains and discoloration located in the tooth enamel. There are many different teeth whitening methods and systems; however, the most efficient and effective ways to whiten teeth are only available through a dentist's office. At True Dentistry, we offer state-of-the-art in-office teeth whitening treatments in addition to professional take-home whitening kits that utilize clinical-strength teeth whitening agents to help patients achieve noticeably whiter smiles.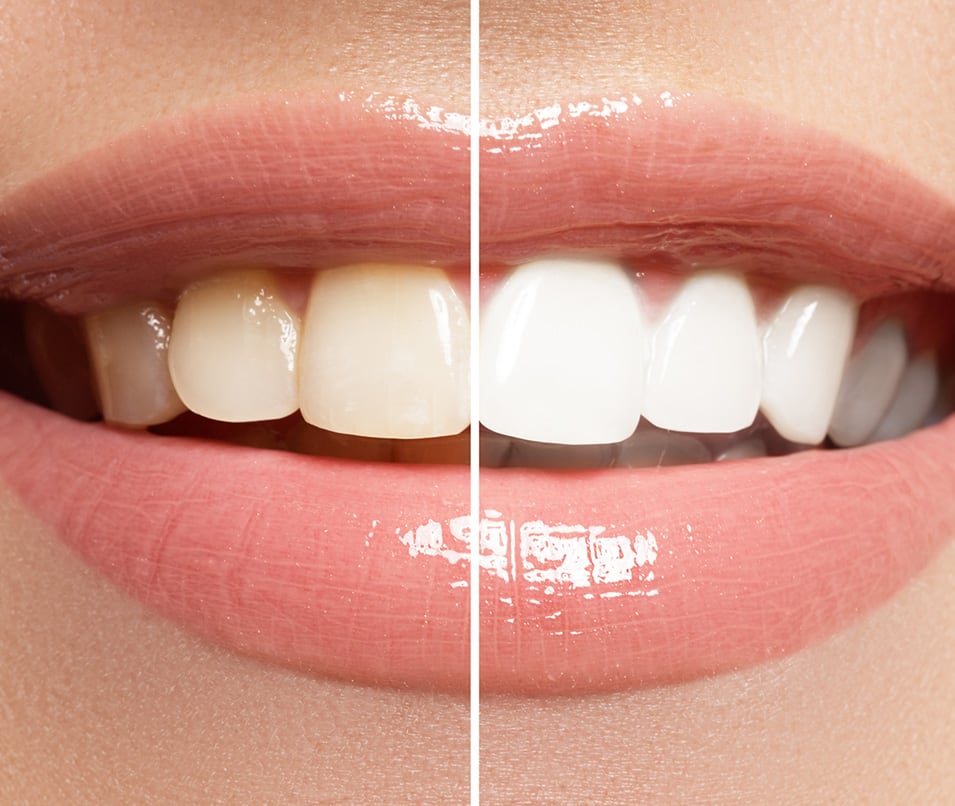 Who Is a Candidate for Teeth Whitening?
If your teeth have lost some of their luster or are showing signs of discoloration and yellowing, you may be a candidate for professional teeth whitening. Ideal candidates for this treatment should also be in generally good oral and overall health. Prior to treatment, individuals should receive a dental exam to check for cavities, worn enamel, tooth sensitivity, and gum disease, as existing oral health conditions can become aggravated by the whitening process. It is also advisable to stop smoking, as well as the use of other types of tobacco products, before treatment and continue abstaining to ensure a more lasting outcome.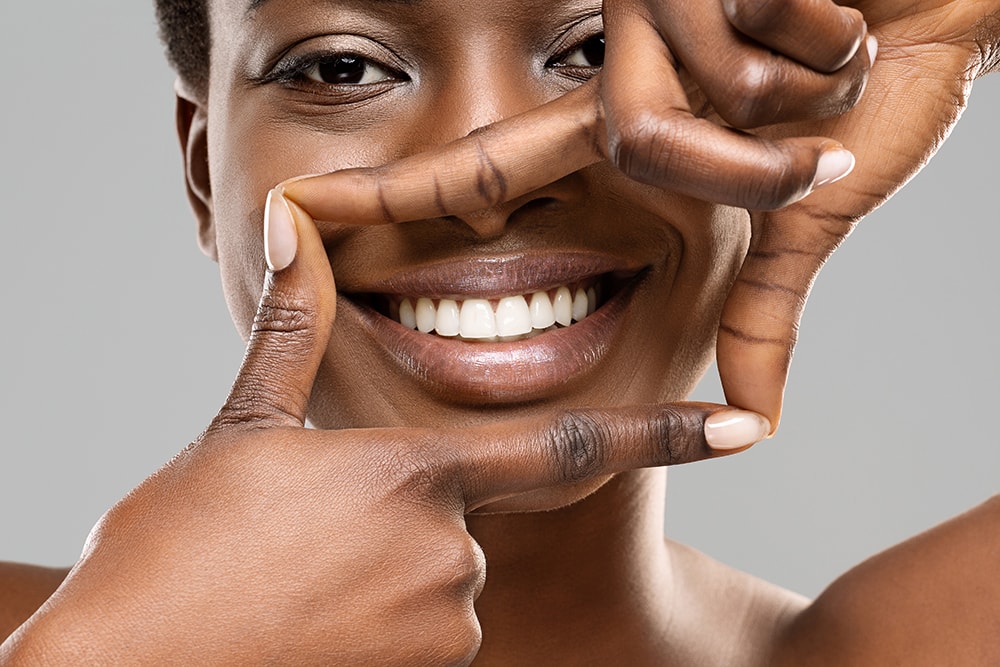 What Are the Benefits of Teeth Whitening?
Professional teeth whitening options can significantly enhance the color of your teeth and give them a whiter, more refreshed appearance. Our professional-strength whitening options are much more effective than over-the-counter treatments, and they often result in lightening teeth by up to eight shades or more. Our in-office procedures are virtually painless for many patients and you can see the results right after treatment, while our at-home kits allow you the convenience of whitening your teeth on your own time.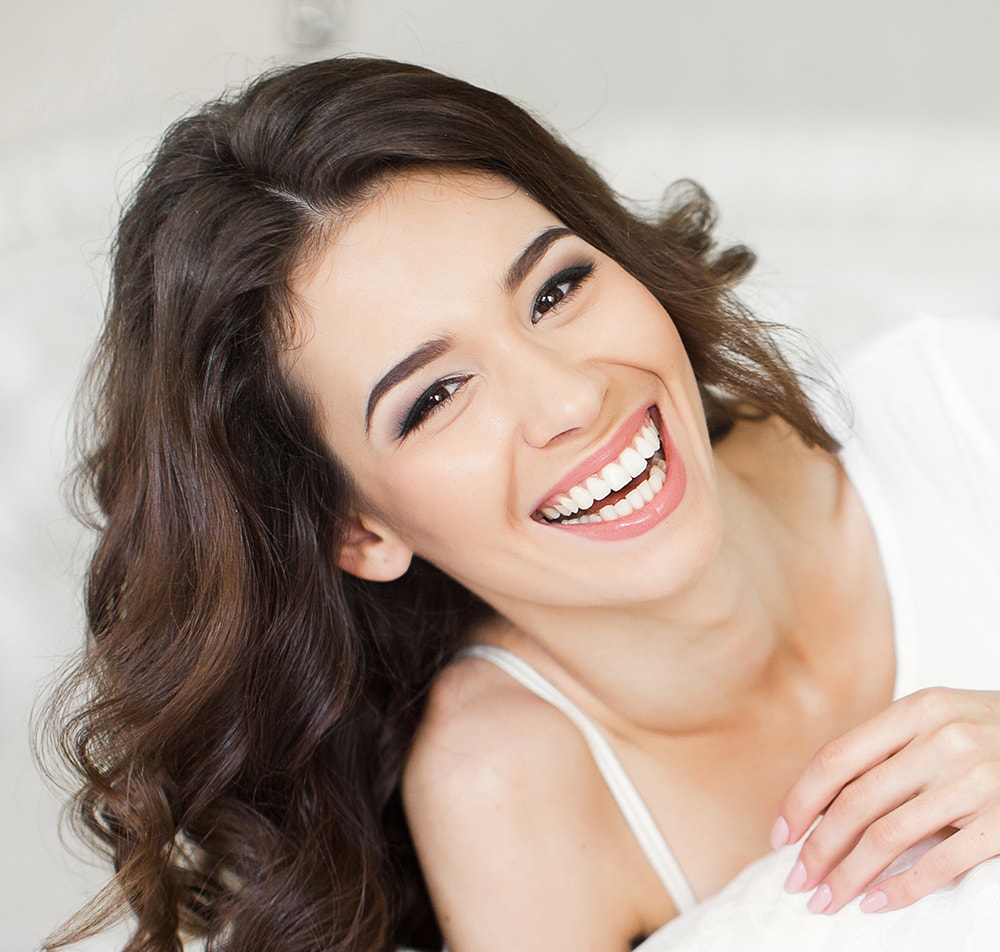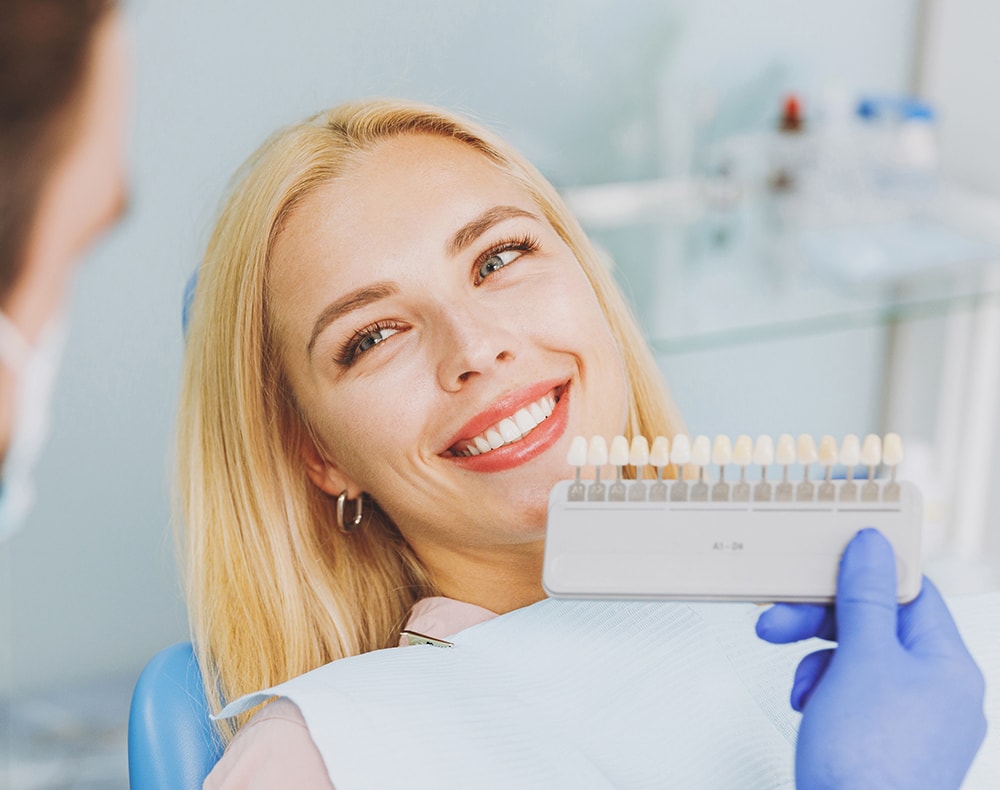 In-Office Opalescence® Boost Teeth Whitening 
To help restore bright, gleaming smiles, we use the prescription-strength Opalescence® Boost Teeth Whitening System. This easy, in-office cosmetic dentistry procedure combines powerful 38% hydrogen peroxide whitening gel to penetrate tooth enamel and effectively whiten the teeth, and a fluoride solution, which combats tooth sensitivity and strengthens tooth enamel. In about an hour teeth can become significantly whiter. The procedure is often considered comfortable, and the results are immediate. It will not harm your teeth, gums, or dental work.
Take-Home Teeth Whitening 
As one of the most effective and popular cosmetic dentistry solutions available to our patients, our take-home teeth whitening kits enable you to brighten your smile in the privacy of your own home. We offer the Opalescence® whitening system as an at-home option for our patients:
Opalescence®
During your appointment, a series of custom take-home whitening trays will be made for you. These trays hold the patented Opalescence® gel and are designed to fit comfortably in your mouth as you whiten. Our doctor will help you decide which Opalescence® formula is best for achieving your goals. It is important to follow instructions closely in order to achieve the best results. The duration and frequency of your teeth whitening treatments will vary depending on the severity of your discoloration; however, many patients achieve noticeable results in a fairly quick period of time.
Are There Alternatives to Teeth Whitening?
If an individual has deeply set or dark stains and discoloration, True Dentistry offers alternative options that might be recommended for the best results. These options include porcelain crowns and porcelain veneers. Each treatment is created using dental porcelain – a material highly resistant to stains – and allows the patient to select their desired shade prior to application. Porcelain crowns and veneers offer the added benefit of the dental material's strength and support, as well as the ability to provide beautiful, natural-looking, long-lasting results. In some cases, cosmetic dental bonding may also offer an ideal alternative solution. Our dental team can talk with you about your options and determine the treatment that offers the best chance of meeting your needs and goals.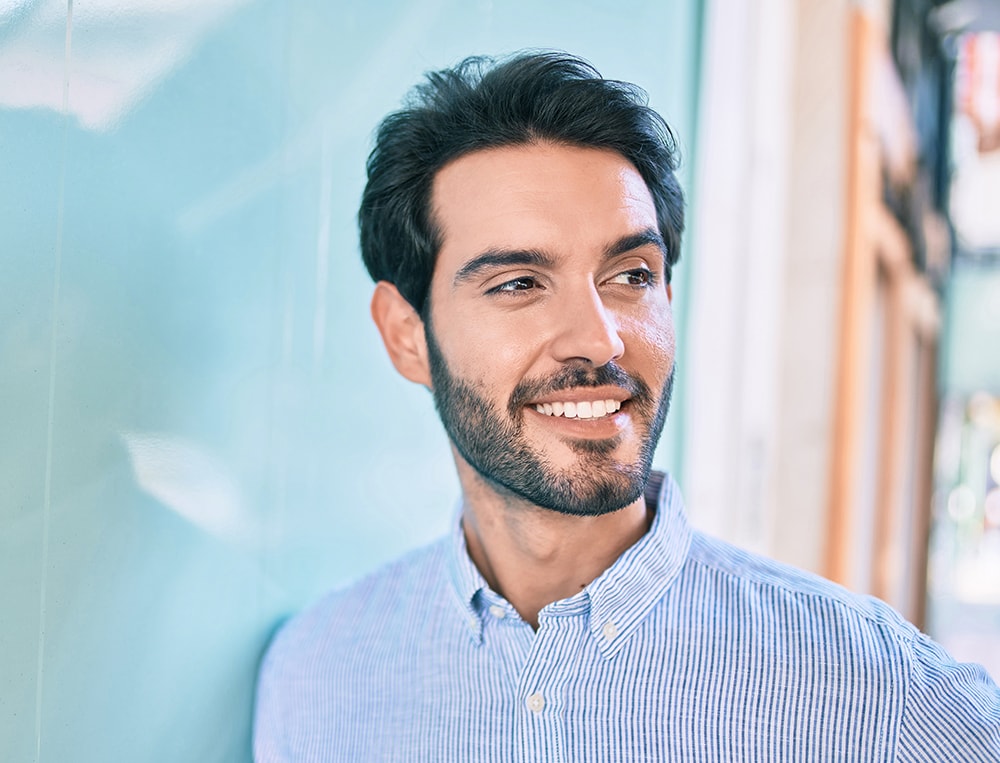 What Is the Cost of Teeth Whitening?
The total cost of teeth whitening will depend on the patient's customized treatment plan and factors such as the type/brand of whitening solution utilized, the extent of treatment necessary, and other factors. During your initial visit and exam, our dental team will review your individual goals and concerns to determine a precise estimate for your desired treatment, along with any additional cosmetic or restorative procedures you may wish to combine. Our practice is available to answer any payment questions you may have, including those regarding third-party dental financing options such as CareCredit® and LendingClub®. At True Dentistry, we make every effort to bring our patients the best in oral health and smile enhancement with every budget in mind.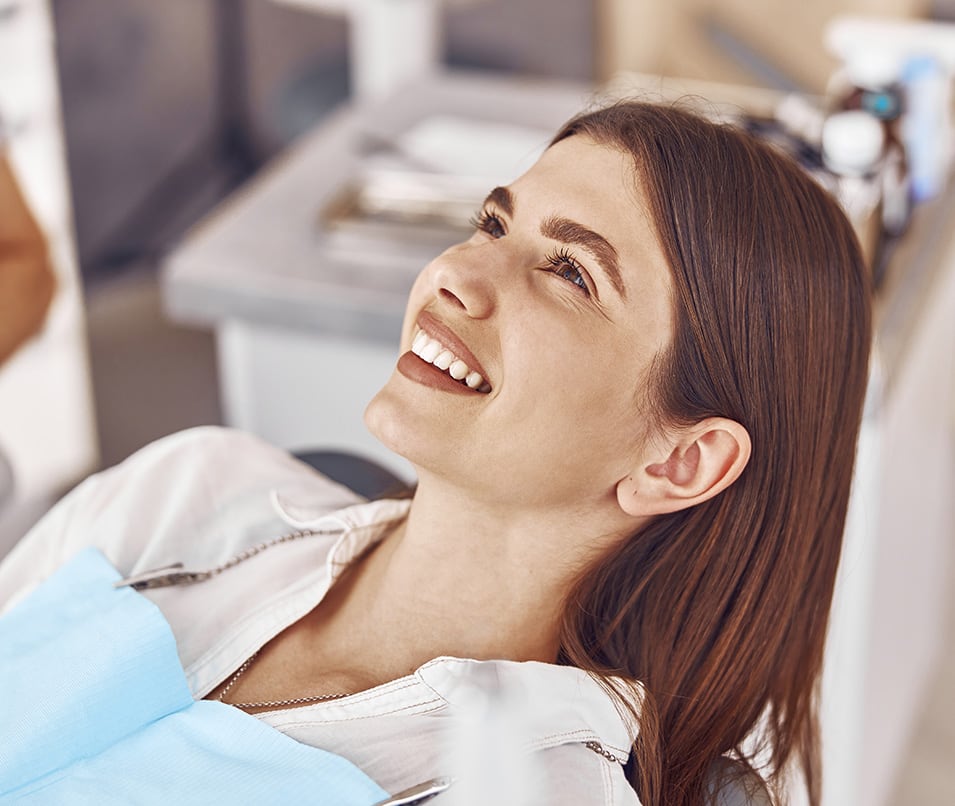 Additional Frequently Asked Questions About Teeth Whitening
Does teeth whitening hurt?

Generally, patients describe teeth whitening as a virtually painless process; however, teeth whitening can sometimes cause mild discomfort for patients who have sensitive teeth. For these patients, our dentist may recommend the use of toothpaste formulated for sensitive teeth prior to treatment to prevent uncomfortable sensations. Fluoride treatments can also be effective for preventing sensitivity during whitening treatments. If you are concerned about teeth whitening for sensitive teeth, we recommend you speak with our doctor about effective preventative measures you can take to create a more enjoyable experience.

Which method of teeth whitening is most suitable for my teeth?

A one-on-one consultation with our dentist is the best way to find out which whitening technique is right for you. After some discussion and a thorough examination of your teeth, our doctor can explain whether in-office treatment with Opalescence® Boost, at-home whitening, or another cosmetic dentistry procedure can meet your dental needs and smile goals.

How many sessions of teeth whitening treatments will I need?

The number of sessions for teeth whitening will depend on the selected treatment, the degree of staining/discoloration you are experiencing, and the desired tooth shade. In general, for most cases, our in-office Opalescence® Boost professional strength system should only require one or two sessions with touch-ups as desired, usually after 6 to 12 months. Our dental team can provide more specific information during a consultation.

Does insurance cover teeth whitening treatment?

Teeth whitening treatments are typically categorized as a cosmetic enhancement and therefore not usually covered by insurance. We are happy to discuss the payment and financing options available at True Dentistry to help find a solution for all budget needs.

Can porcelain veneers be whitened?

Similar to how porcelain veneers are resistant to stains, the material is also unaffected by whitening agents. Dentists typically recommend completing a teeth whitening treatment, if desired, prior to the addition of a porcelain veneer(s) so the restoration can better match the newly whitened surrounding teeth. On the reverse side, if you already have porcelain veneers and would like an overall brighter smile, your restorations may need to be replaced with new veneers that are color-matched to blend in with the rest of the enhanced smile.

Do teeth whitening results look natural?

At True Dentistry, we strive to design and perform enhancements that look as natural as possible. Our treatment plans are developed using our extensive training and experience to provide beautiful results for every patient. Our dental team will work with you to ensure your desired teeth whitening outcome is a brighter yet well-balanced rejuvenation.

How successful is teeth whitening treatment?

When performed under the care of a qualified dental professional, whitening treatments (both in-office or at-home) can be extremely effective for evenly brightening teeth to become several shades lighter than before. The continued success and longevity of the results will ultimately depend on the patient's lifestyle habits, dental and oral health care routines, and understanding that occasional "touch-up" treatments may be necessary to maintain the outcome long into the future.
Contact True Dentistry
If you would like more information on our teeth whitening treatments, or if you would like to schedule a consultation to talk more about your options, please contact True Dentistry.