Preventive Dental Care
Home
●
Preventive Dental Care
Regular check-ups and routine dental treatments can go a long way toward keeping your teeth and gums healthy and refreshed. Here at True Dentistry, Dr. Joseph G. Willardsen and his team of top dentists offer a full range of general and preventive care options designed to help you maintain oral health, address current dental issues, and prevent future problems before they develop into more serious conditions. Our entire dental team is committed to providing you with the safest, most advanced treatment techniques available. We also want you to feel as comfortable as possible during treatment. In addition to a spa-like atmosphere and a variety of amenities here at our practice, we offer sedation dentistry techniques to help you feel relaxed.
If you have questions about the treatments we offer, we invite you to explore the informative sections below. If you would like to schedule an appointment, please contact True Dentistry today.
Explore Topics On This Page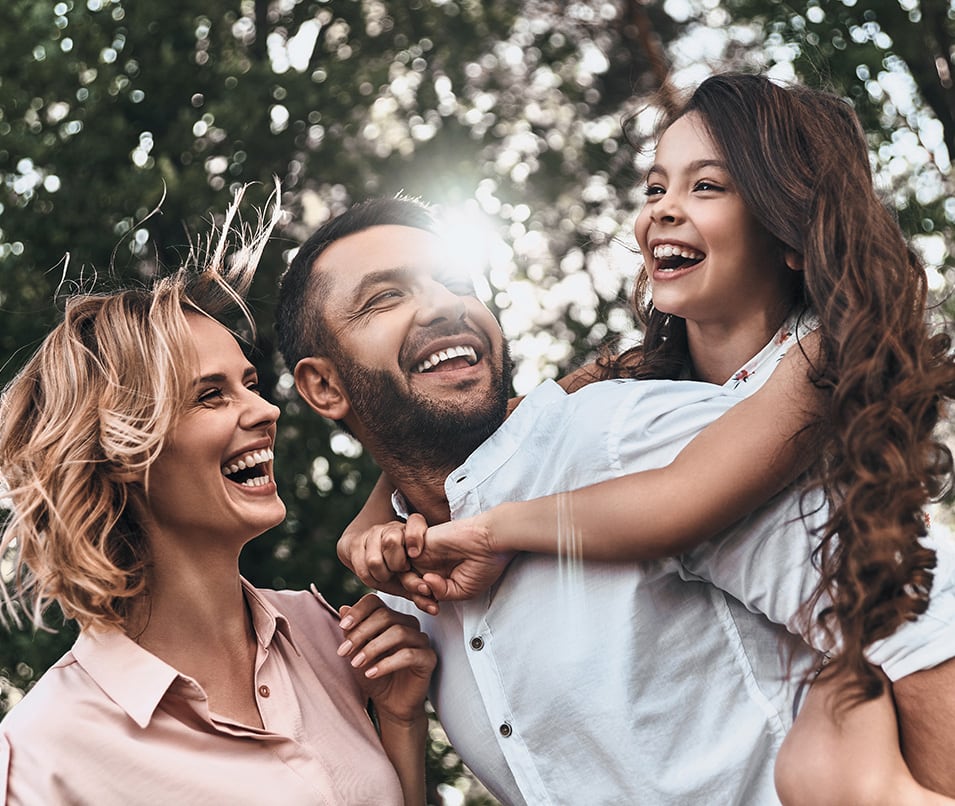 Oral Exams
An oral exam is a quick, painless way to evaluate the health of your teeth and gums and identify any signs of existing problems or potential problems. A standard part of any visit to the dentist's office, oral exams are designed to help our dental team get a thorough and comprehensive view of many areas of your mouth. If treatment is necessary, the oral exam will help us create a customized plan to address your needs. Our dentists recommend at least two routine check-ups each year to help you maintain good oral health.
Dental Cleanings
A professional dental cleaning is recommended at least twice each year to help prevent gum disease and decay. We use a comprehensive approach for our dental cleanings to reduce the chances of serious oral problems developing down the road. Dental cleanings can be part of your routine oral exam here at True Dentistry.
Oral Cancer Screening
The chances of surviving oral cancer are 80-90 percent if the condition is diagnosed early! It is essential to have regular oral cancer screenings in order to detect any irregularities in the earliest stage possible. At True Dentistry, we offer painless VELscope® oral cancer screening procedures. The VELscope® system can provide patients with a very thorough screening, using state-of-the-art diagnostic technology to illuminate areas inside your mouth that may be potentially cancerous. Oral cancer does not typically show symptoms in its early stages – VELscope® makes it possible to see any abnormalities that may not be visible to the naked eye. The procedure takes only about two minutes to complete, and it can be part of your regular oral exam. At least one oral cancer screening each year is recommended for patients who do not use tobacco products. It is recommended that patients who use tobacco products have at least two screenings each year.
Fluoride Treatments
You may remember regular fluoride rinses from elementary school. Fluoride treatment is just as important today as they were in your school days. These painless treatments help to prevent tooth decay and fight cavities. Fluoride treatments as part of a regular teeth cleaning can help you maintain excellent dental health for a long time to come.
Sealants
Dental sealants can prevent cavities and decay from occurring on the back teeth. Made of a durable plastic material, sealants form a shield against bacteria development in teeth crevices. They are often an ideal treatment for children, helping protect them from dental problems that would require more extensive treatment later in life.
Infection Control
Dr. Willardsen and his dental team at True Dentistry take the utmost precautions to provide you with a safe treatment experience. We utilize comprehensive infection controls and employ high standards of sterilization to ensure equipment and surfaces in our office are as clean and free of bacteria as possible. All of our team members wear gloves and face masks during treatment. Our reusable equipment is sterilized before each use, and we utilize disposable materials as much as possible.
Athletic Mouthguards / Sportguards
If you enjoy playing contact sports, or even individual fitness regimens like running or yoga, customized athletic mouthguards can protect your teeth and gums from serious injury. Our dentists can create a unique mouthguard specifically designed for the best possible fit. These oral appliances can be extraordinarily important in reducing the impact from a sudden blow to the mouth.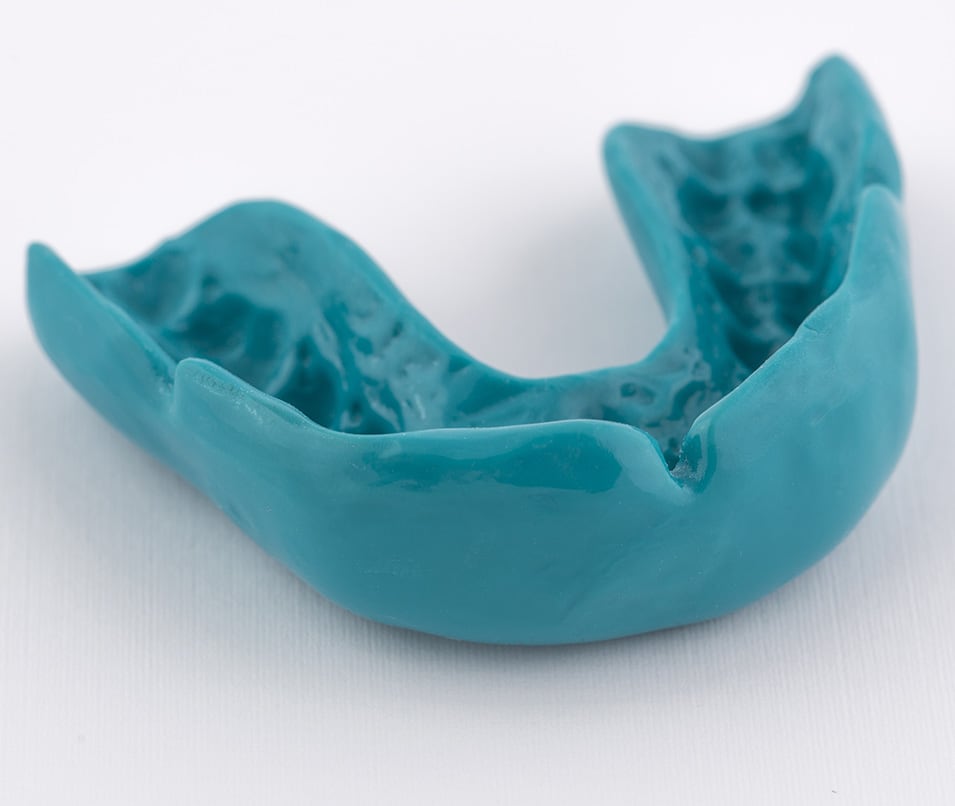 Dental Emergencies
An injury to your teeth, extreme pain, and other dental and periodontal issues may need urgent care, and True Dentistry can assist you in the event of a dental emergency. If you feel you or a loved one is suffering from a dental emergency, please call (702) 434-4800.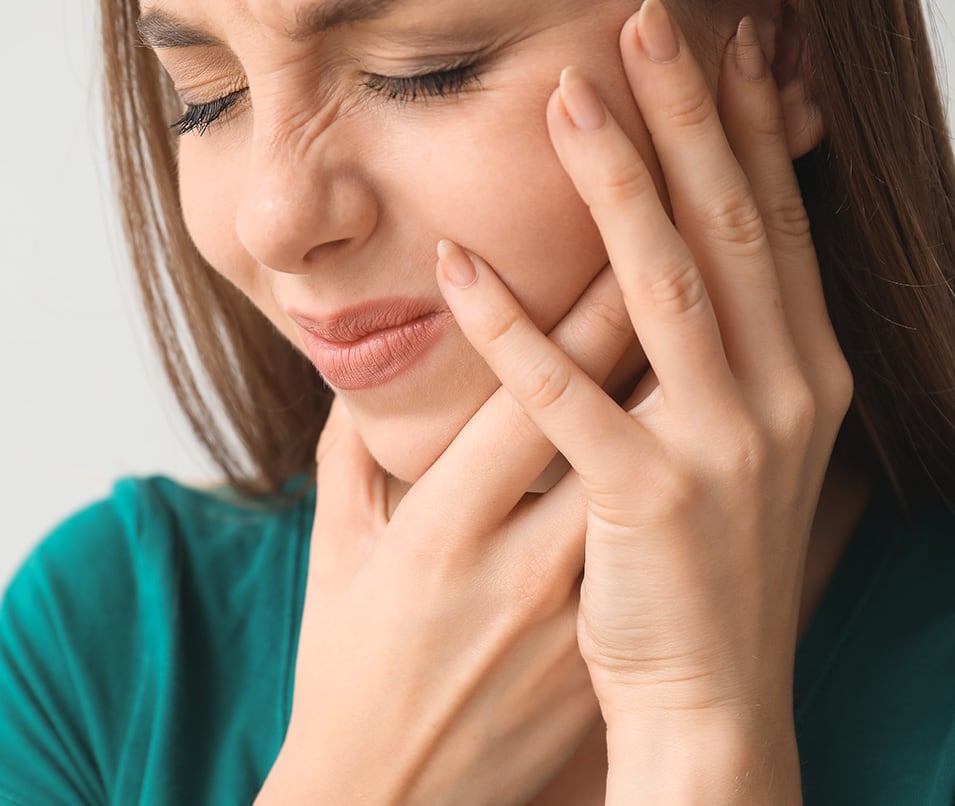 Advanced Dental Therapies
Root Canal Therapy
Teeth that are affected by severe damage and decay can often be treated with root canal therapy. Infection in the pulp of a tooth can lead to extreme pain and an abscess in the area of the tooth. This condition can lead to serious health problems, including heart attack and stroke, if left untreated. A root canal removes the tooth's pulp and destroys the bacteria. The chamber of nerves under the tooth is then sealed with a filling material, and a custom-designed porcelain crown is attached to the tooth to strengthen it and improve its appearance.
Scaling and Root Planing
Deep scaling and root planing is a commonly performed technique to help patients affected by gum disease. In this procedure, plaque and tartar that collect around the roots of the teeth are diminished so that gum disease does not get worse. Once the scaling and root planing procedure is complete, an advanced laser will be used to seal the gums, speed up the healing process, and reduce discomfort following treatment.
Laser Decontamination / Laser Bacterial Reduction (LBR)
Laser decontamination and bacterial reduction provides our team with another option for minimizing bacteria, viruses, and germs in the mouth to improve patients' health and safety. We use diode lasers for laser bacterial reduction (LBR) as a first line of defense in our preventive and therapeutic approach to patient care. The laser helps to mitigate the potential for periodontal infection, as well as provide treatment for existing periodontal infection. The diode laser device is a portable machine that has a fiber optic cable about the size of a fishing line attached to a small handpiece. When we turn on the laser, a light comes through the fiber optic line, allowing us to shine it like a flashlight around the patients' gums. The light from the laser can comfortably eliminate harmful bacteria that causes infection and inflammation. This inflammation can also affect other parts of our body, as well as create gingivitis infection and periodontitis. When these conditions go untreated, they can destroy the bone and soft tissue that support the teeth, which leads to tooth loss and other serious complications. LBR is designed to be quick and painless, so there is no need for dreaded injections during treatment. Patients typically experience little discomfort, and there should not be a need for special management at home after the treatment.
OraVerse®
Many people would like to avoid the hours of numbness that often occurs after a dental procedure that uses local anesthesia. OraVerse® is an innovative treatment that can significantly reduce numbness after your visit, diminishing the effects of localized anesthetics to roughly half the time they usually take to wear off. OraVerse® can help you to chew, speak, and smile much more quickly after dental treatment!
Non-Surgical Periodontal Care
True Dentistry can help you renew the health and appearance of your gums without the need for invasive surgical treatment and an uncomfortable recovery process. With laser dentistry, Dr. Willardsen and his team can provide you with a virtually painless way to treat your gums, reduce a "gummy" smile, and more. Gum disease is a very serious condition that affects a large number of Americans, and it can lead to severe damage to your teeth and even risks to your overall health. At True Dentistry, we can stop the progression of gum disease with state-of-the-art techniques.