Invisalign®‎

If you would like to achieve straighter teeth, but the thought of having a mouth full of metal braces has caused you to decide against seeking treatment, Invisalign® may be the ideal procedure for your needs. Invisalign® is a system of clear and removable teeth aligners that can help you enhance your smile more comfortably and discreetly. Our cosmetic dentist, Dr. Joseph G. Willardsen, at True Dentistry offers this innovative orthodontic treatment that can help you attain your goals without the drawbacks of traditional teeth-straightening techniques.
Invisalign® Benefits
With advanced orthodontic methods and computer technology, Invisalign® can now help to improve smiles without the dreaded "metal mouth." This state-of-the-art technique offers a number of benefits over other options, including:
Clear, discreet teeth aligners
Removable for eating, drinking, brushing and flossing
More comfortable than traditional braces
Less office visits needed for adjustments or problems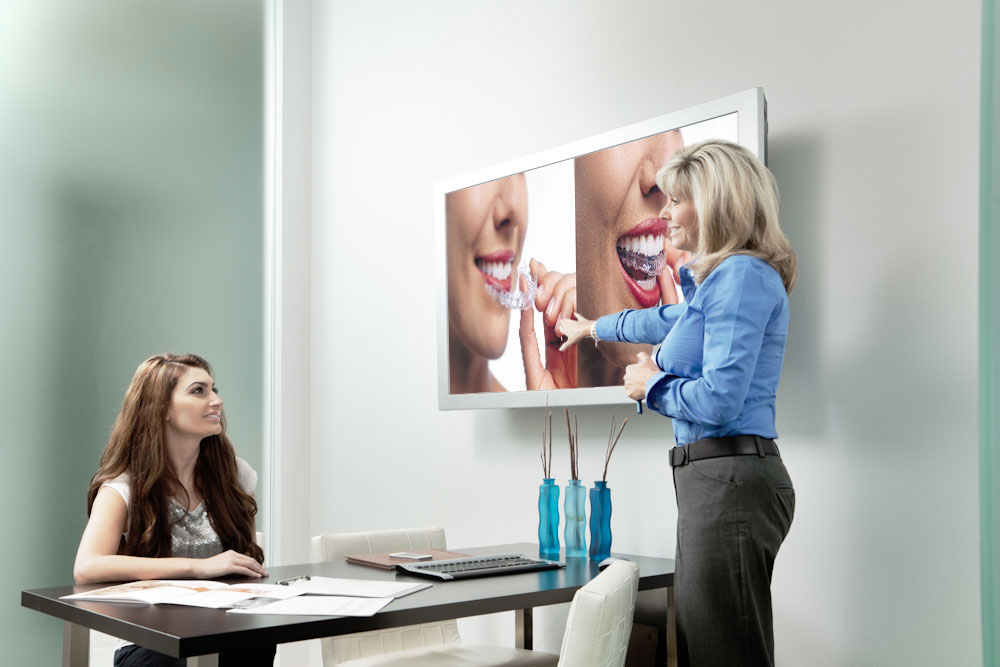 Invisalign® Procedure
Instead of using metal brackets and wires, Invisalign® works by using a series of clear, removable aligners to move your teeth into the ideal position. You will be given a series of customized trays designed to progressively straighten your teeth over several months. Each set of aligners is worn two weeks, and then replaced with the next in the series. They can be removed for certain activities; however, it's best to wear them as much as possible throughout the day.
Since the aligners are clear, they are virtually undetectable when worn. Also, since the aligners are removable, better oral hygiene can be achieved by brushing and flossing when compared with the hygiene problems that often arise from treatment with metal braces.
Invisalign® makes it possible for you to effectively straighten your teeth more comfortably, less noticeably, and for many patients, in less time than other orthodontic techniques.
Contact True Dentistry
To find out if Invisalign® is the right option for your needs, please contact True Dentistry to schedule a consultation. We will be happy to answer any questions you may have.