Invisalign®‎
If you would like to achieve straighter teeth, but the thought of having a mouth full of metal braces has caused you to decide against seeking treatment, Invisalign® may be the ideal procedure for your needs. The experienced cosmetic dentists at True Dentistry offer this innovative orthodontic treatment that can help you attain your goals without the drawbacks of traditional teeth-straightening techniques.
For more information on porcelain dental veneers, or to schedule a consultation with one of our dentists, please contact True Dentistry today.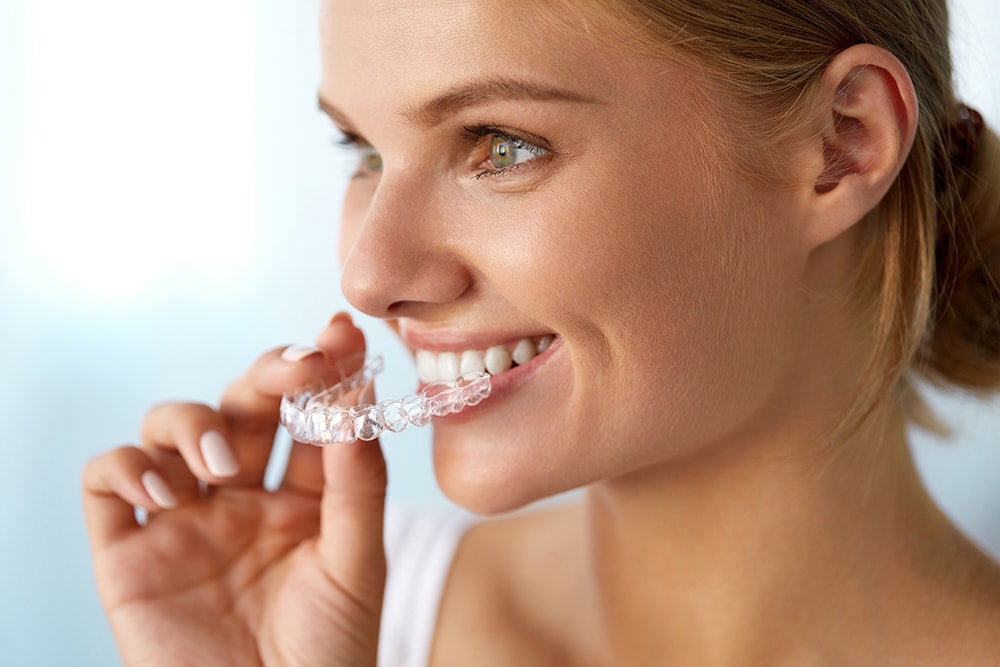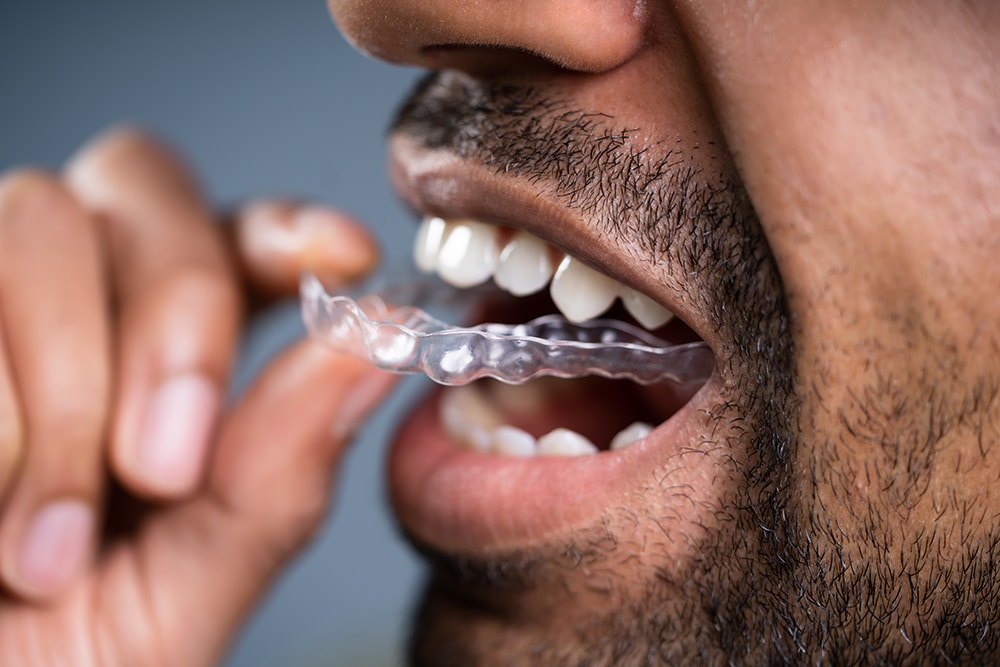 Invisalign® vs. Braces
With advanced orthodontic methods and computer technology, Invisalign® can now help to improve smiles without the dreaded "metal mouth." This state-of-the-art technique offers a number of benefits, including:
Clear, discreet teeth aligners
Removable for eating, drinking, brushing and flossing
More comfortable than traditional braces
Improvement in the appearance of spacing, crowding, and general misalignment
Improvement of common bite issues
Less office visits needed for adjustments or problems
When compared to braces, the treatment often takes less time to attain optimal results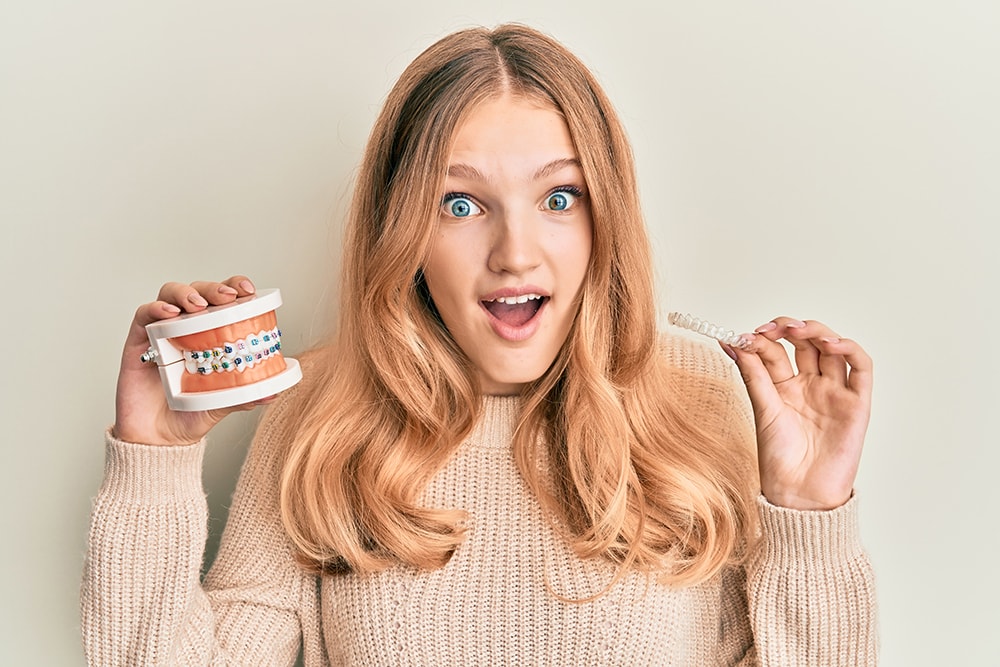 What Does the Invisalign® Procedure Involve?
Instead of using metal brackets and wires, Invisalign® works by utilizing a series of clear, removable aligners to move your teeth into the ideal position. You will be given a series of customized trays designed to progressively straighten your teeth over several months. Each set of aligners is worn two weeks, and then replaced with the next in the series. They can be removed for certain activities; however, it's best to wear them as much as possible throughout the day.
Since the aligners are clear, they are virtually undetectable when worn. Also, since the aligners are removable, better oral hygiene can be achieved by brushing and flossing when compared with the hygiene problems that often arise from treatment with metal braces.
Consultation and Fabrication

Aligner Fabrication

Switch Aligners Every 2 Weeks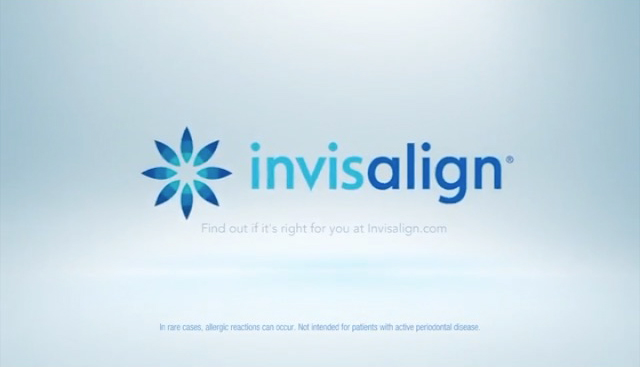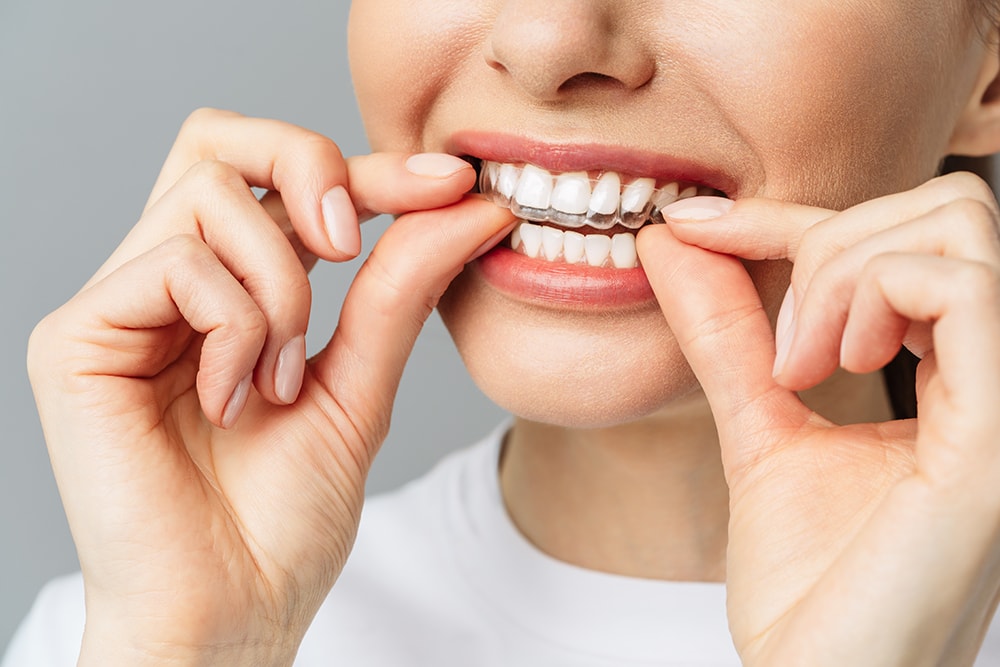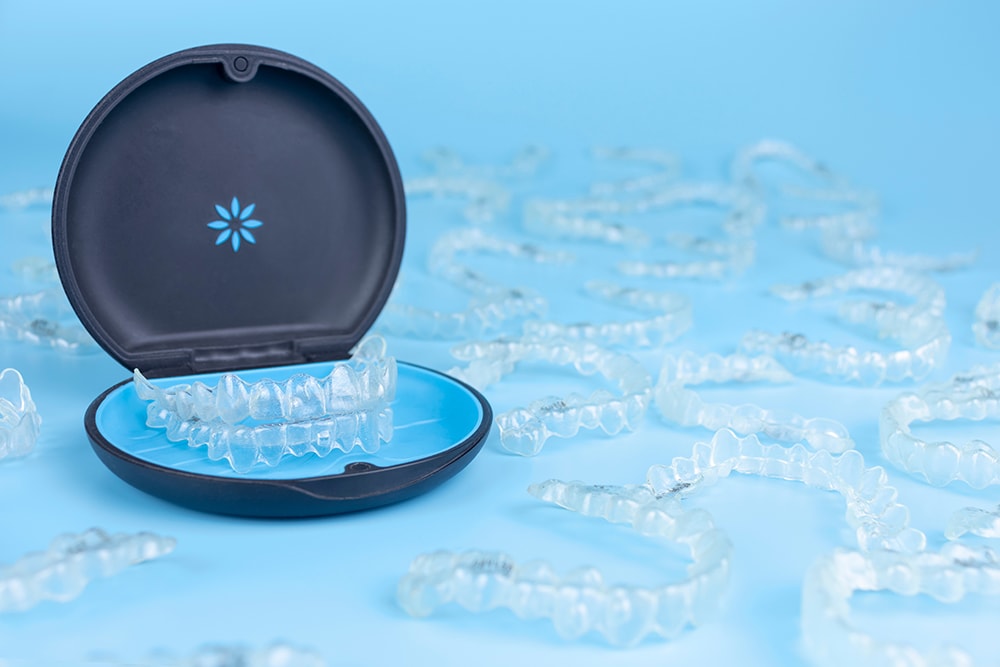 How Much Does Invisalign® Cost?
The cost of Invisalign® varies from one individual to another based on the specifics of their personalized treatment plan. On average, the total price of Invisalign® treatment typically falls in the $3,500 to $8,000 range. The final cost will depend on a number of factors, including the type and severity of your orthodontic concerns, the number of aligners that will be necessary for the best results, the projected length of time the treatment will take, and other components.
Once your customized treatment plan is developed during the initial consultation, a member of our friendly dental team will calculate all expenses associated with your Invisalign® procedure and provide you with a total cost estimate. Many insurance plans that offer coverage for orthodontic treatment include Invisalign® as a covered option. We can help you navigate your insurance benefits to determine whether your policy includes at least partial coverage for this procedure. We will also be happy to talk with you about the comprehensive range of payment methods we accept here at True Dentistry. If you are considering financing your Invisalign® treatment, our practice works with two of the most reputable dental financing agencies in the nation. Lending Club and CareCredit® offer an array of low- and no-interest plans for eligible applicants who would like to pay for their procedure on a convenient monthly basis.
What Are Some Good Alternatives to Invisalign®?
True Dentistry offers a variety of advanced alternatives to Invisalign® for patients who may not be candidates for this treatment, and for those who would simply like to explore other options. Clear braces and traditional metal braces are two procedures that can be very effective for a range of mild to severe orthodontic concerns. In some cases, porcelain veneers may be all that is necessary to successfully address signs of misalignment such as gaps and spaces between the teeth. Porcelain veneers are custom-designed cosmetic dental restorations that hide the appearance of aesthetic imperfections with results that can beautifully renew your smile.
If you are interested in alternatives to Invisalign®, our dentist can recommend the best option for your needs during the initial consultation.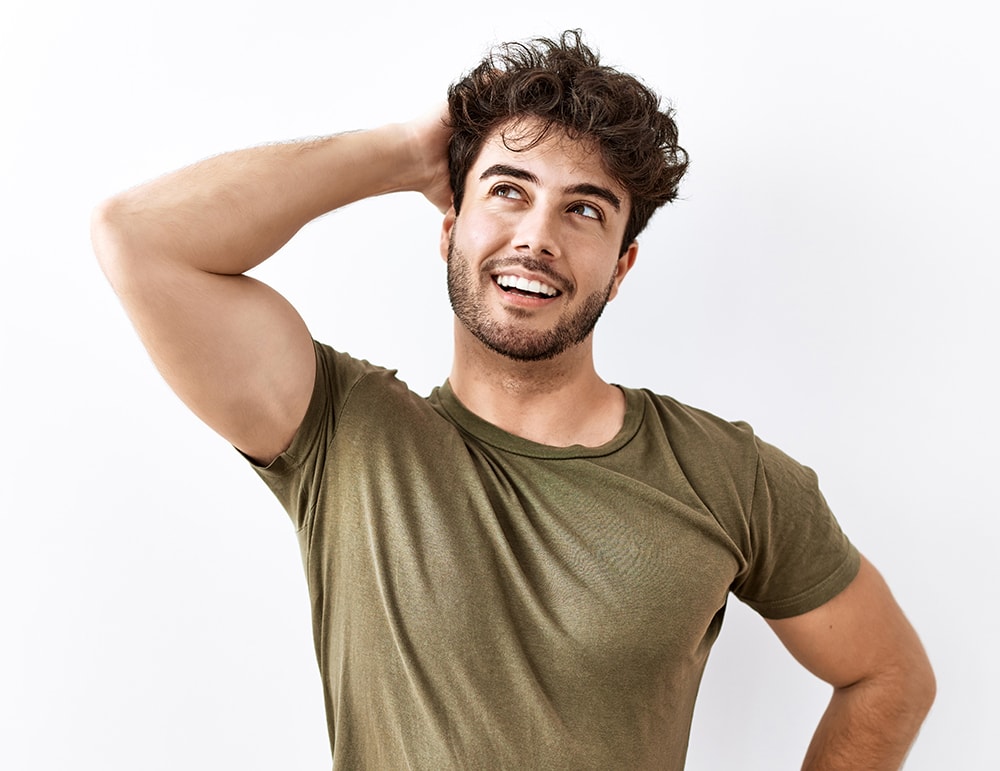 Additional Frequently Asked Questions About Invisalign®
What is Invisalign Teen®?

Invisalign Teen® is basically the same treatment as Invisalign® for adults; however, there are a few small differences. Invisalign Teen® offers teenagers a few extra sets of replacement aligners in case they lose a set. Additionally, the appliances include a color-changing dot located in the back. The dot shifts hues when it's used more frequently, which can show parents how often their teenager is actually using the device to be sure they are wearing the aligners as frequently as recommended for the treatment protocol.

How do I clean my Invisalign® aligners?

Because Invisalign® aligners are less mechanical and not as intrusive as traditional braces, the process of cleaning your appliance is simplified. In addition to maintaining general oral hygiene, patients using the aligners should:

Use lukewarm water to rinse out your aligners every night
Avoid excessively hot water to clean the appliance as it could morph the plastic
Utilize a separate soft-bristled toothbrush with a clear liquid soap to clean away food particles from the day
Rinse out your mouth thoroughly after brushing your teeth with toothpaste
Use a protective case to store your aligners when not in use

What is Invisalign® made of?

The Invisalign® aligners (or "trays") are made of a polyurethane resin-based material called SmartTrack™, which has been specially developed to produce the Invisalign® trays. This type of material is not toxic. It allows the aligners to be see-through and practically unnoticeable while they are on the teeth. The biocompatible material is made to fit comfortably in your mouth while remaining strong enough to gradually shift your teeth into the desired position over time.

How noticeable is Invisalign®?

Invisalign® appliances are translucent, allowing for a discreet appearance on the teeth that is significantly less noticeable than traditional braces. For individuals wearing the aligners, it is often challenging for others to see that they are undergoing an orthodontic treatment, even at a close distance. In terms of the aligners' effect on speech, please note that some patients may notice a slight lisp at the start of Invisalign® treatment. This is normal, and should dissipate as the mouth progressively adjusts to the aligners.

Is Invisalign® covered by insurance?

Invisalign® is often covered by insurance if the policy offers coverage for orthodontics, but this will depend on the individual patient's specific insurance plan. Our team will discuss your options during the initial consultation and help you determine whether Invisalign® is covered under your policy. Our practice also accepts many convenient payment options, including dental financing plans available for qualified applicants through agencies such as Lending Club and CareCredit®.

What can I eat and drink with Invisalign®?

Because Invisalign® aligners can be removed, most patients are able to eat and drink virtually anything they wish. With that in mind, there are some foods and beverages for which you should exercise some caution to avoid the potential for staining your teeth or the aligners. Be sure to remove the aligners before eating and drinking the following substances:

Coffee
Teas
Dark Wines
Soda or other drinks that are not clear
Red Sauce
Other foods/beverages that contain dyes and staining agents

Once you are ready to place the aligners back on the teeth, it is important that you brush and/or thoroughly rinse your teeth with water in order to minimize the chance that there are lingering stains or food particles.

Do I need to wear a retainer after Invisalign®?

Yes, a retainer is likely necessary after your Invisalign® treatment as it helps maintain the new position of the teeth produced by your aligners. Without a post-treatment retainer, patients run the risk of their teeth shifting back into their original position. After several months, many patients only need to wear the retainer while they sleep.
Contact Us
To find out if Invisalign® is the right option for you, please contact True Dentistry to schedule a consultation. We will be happy to answer any questions you may have.