Dental Bridges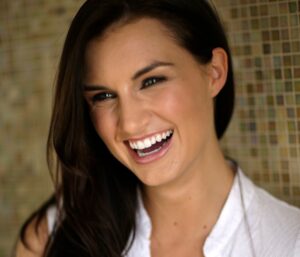 Dental bridges can be a very effective tooth replacement option for patients with one or more missing teeth in a single area along the gums. Composed of one or more artificial teeth supported by two porcelain crowns on each surrounding tooth, dental bridges are custom-designed for the best possible fit and a natural-looking appearance. Unlike removable tooth replacement options, dental bridges are fixed in place to provide stability and reliability. Many of our patients who are not good candidates for dental implants opt for dental bridges as a non-surgical alternative.
Benefits of Dental Bridges
The cosmetic impact of a missing tooth on a patient's smile can be significant, and restoring a full smile can provide a boost of confidence. In addition to accomplishing aesthetic improvements, placement of a dental bridge can deliver many oral health benefits. When left untreated, spaces and gaps between the teeth may cause:
Increased risk of gum disease
Poor occlusion
Weakened bite
Movement of the teeth adjacent to the gap
Changes in facial bone structure
Difficulty chewing
Dental bridges can ultimately restore your ability to chew and speak with ease, while helping to prevent the onset of additional oral health problems. As an added benefit, dental bridges can provide a durable missing tooth solution for patients who may not be ideal candidates for dental implants.
Dental Bridges Procedure
All of our dental bridges are made of a strong porcelain material and custom-designed to blend with your smile. Each dental bridge is bonded between two porcelain crowns for a stable, secure, and comfortable fit. Once your dental bridge is complete, the crowns at either end of the bridge will be placed on top of the prepared adjacent teeth and cemented in place. Ideally, your bridge will deliver a seamless, natural-looking result. In most cases, the dental bridge procedure can be completed in just two office visits.
Contact True Dentistry
To Find out if a dental bridge may be the best missing tooth solution for you, please contact True Dentistry today. A member of our staff will be happy to answer any questions you may have or schedule a consultation with one of our dentists.