Dental Bridges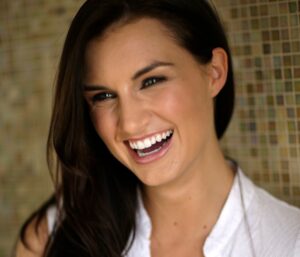 While most people consider a missing tooth a cosmetic concern, the gap left behind can lead to much more serious oral health problems. Our experienced dentists use restoration techniques such as dental bridges to restore the form and function of the smile while also protecting the mouth from future dental concerns. Dental bridges can be a very effective tooth replacement option for patients with one or more missing teeth in a single area along the gums.
What Is a Dental Bridge?
Composed of one or more artificial teeth supported by porcelain crowns, dental bridges are custom-designed for the best possible fit and a natural-looking appearance. Unlike removable tooth replacement options, dental bridges are fixed in place to provide stability and reliability. Many of our patients who are not good candidates for dental implants opt for dental bridges as a non-surgical alternative.
Benefits of Dental Bridges
The cosmetic impact of a missing tooth on a patient's smile can be significant, and restoring a full smile can provide a boost of confidence. In addition to accomplishing aesthetic improvements, placement of a dental bridge can deliver many oral health benefits. When left untreated, spaces and gaps between the teeth may cause:
Increased risk of gum disease
Poor occlusion
Weakened bite
Movement of the teeth adjacent to the gap
Changes in facial bone structure
Difficulty chewing
Dental bridges can ultimately restore your ability to chew and speak with ease, while helping to prevent the onset of additional oral health problems. As an added benefit, dental bridges can provide a durable missing tooth solution for patients who may not be ideal candidates for dental implants.
Types of Dental Bridges
Dental bridges can be used to replace one missing tooth or multiple adjacent missing teeth. Depending upon the unique needs of the patient, your dentist may recommend one type of dental bridge over another. There are several different types of dental bridges, including:
Fixed Bridge: Using two dental crowns affixed to the teeth on either side of the gap, a pontic (replacement tooth or teeth) can be suspended and supported in between. A fixed bridge is the most common type of bridge used to replace one or more missing teeth.
Cantilever Bridge: In some cases, patients may only have a natural tooth on one side of the space left behind by a missing tooth. A cantilever dental bridge uses a single dental crown bonded to the abutment tooth with a pontic that extends from this tooth to cover the gap.
Maryland Bridge: A Maryland dental bridge is typically used when a patient needs to replace the front teeth. In these cases, metal bands are bonded to the back of the teeth bracketing the gap to support the pontic. A thin layer of tooth-colored resin is then used to conceal the metal bands for a natural-looking appearance.
Dental Bridges Procedure
During the consultation process, your dentist will perform an oral exam, discuss your goals, and advise which type of dental bridge may best meet your expectations. All of our dental bridges are made of a strong porcelain material and custom-designed to blend with your smile. Each dental bridge is bonded to one or more porcelain crowns for a stable, secure, and comfortable fit. In most cases, the dental bridge procedure can be completed in just two office visits.
To begin the dental bridge procedure, your dentist will clean and prepare the tooth or teeth adjacent to the gap in the smile. A mold is then taken of the affected area and sent to a dental laboratory where your custom-tailored bridge will be crafted. The color of the bridge can be matched to your natural teeth for a seamless appearance. A temporary bridge may be worn while your permanent bridge is being manufactured. Once your custom dental bridge has returned from the laboratory, you can return for your second appointment. At this time, the crown or crowns of the bridge will be placed on top of the prepared adjacent teeth. Your dentist will then make sure the dental bridge fits precisely and comfortably before bonding the bridge into place.
How Much Do Dental Bridges Cost?
The exact price of a dental bridge will vary from patient to patient. Factors that typically impact the cost of a dental bridge include the number of missing teeth, the type of bridge used for the restoration, laboratory costs, the experience of the dentist, the complexity of the procedure, and the geographic location of the practice. At the end of your initial consultation, your dentist can provide you with a quote for your custom dental bridge. Patients with dental insurance may have a portion of the cost covered, and a member of our staff can help you navigate your insurance benefits. True Dentistry also offers our patients a number of dental financing options, including Lending Club and CareCredit™, that can help you find a method of payment that works with your budget.
Contact True Dentistry
To find out if a dental bridge may be the best missing tooth solution for you, please contact True Dentistry today. A member of our staff will be happy to answer any questions you may have or schedule a consultation with one of our dentists.