Porcelain Dental Veneers
Your smile is often the first feature that others see. If you're self-conscious about your teeth due to functional or cosmetic reasons, you may not smile as readily as you would like. As a result, you may appear less happy and approachable than you really are. Fortunately, there are aesthetic enhancement options that can help. Porcelain dental veneers can improve the appearance of your smile with benefits that can last for decades. Chips, stains, gaps, misalignment, and other issues can all be effectively treated with porcelain dental veneers. Our experienced cosmetic dentists can renew your teeth with these advanced, customized treatment options. When you arrive for your initial consultation, your dentist will examine your areas of concern and develop a treatment plan that can optimize your results. Explore the sections provided below to learn more about porcelain veneers:
For more information on porcelain dental veneers, or to schedule a consultation, please
contact True Dentistry
today.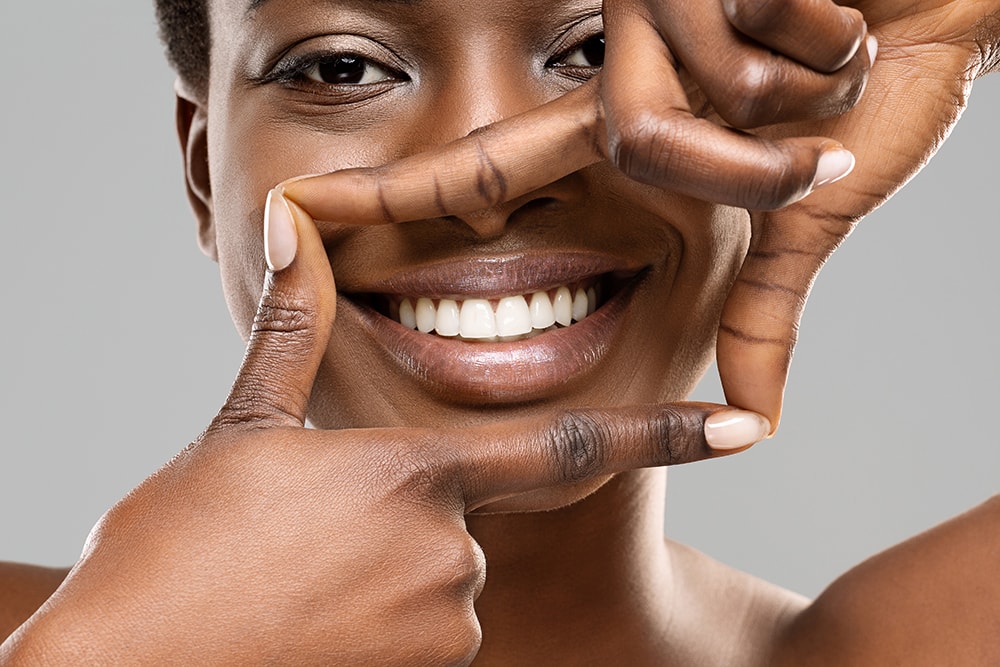 Plus, porcelain dental veneers are designed to be exceptionally durable. These treatments can significantly enhance the look of your smile for several years. At True Dentistry, we only utilize the highest-quality materials and most advanced techniques available to optimize your experience and outcome.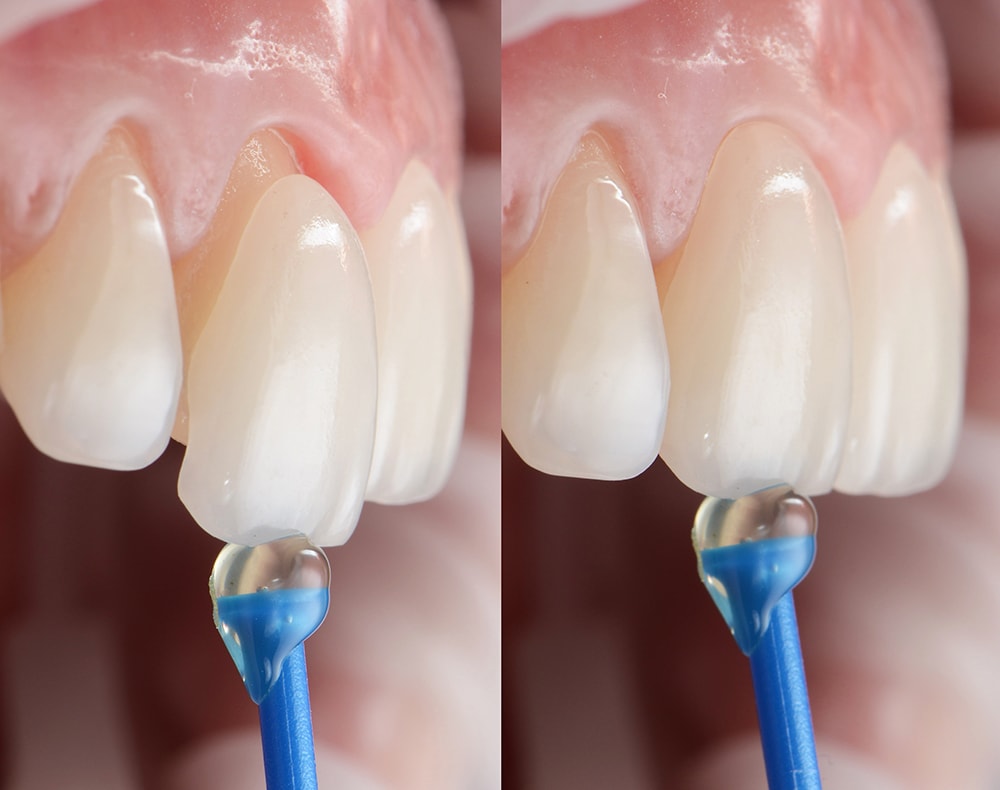 Results
View Gallery
Porcelain Veneers vs. Porcelain Crowns
Porcelain veneers and porcelain crowns are both excellent options for creating a refreshing, radiant smile. However, each treatment was designed to benefit patients in different ways. Porcelain veneers are predominantly used for cosmetic purposes and only cover the front and side surfaces of a tooth to change its appearance. Alternatively, a porcelain crown covers the entire tooth to provide both structural reinforcement and protection, as well as an aesthetic enhancement. In many cases, if the tooth is severely decayed or damaged, a custom crown may be the recommended option over a porcelain veneer in order to more comprehensively address the tooth's condition while simultaneously improving its function, health, and appearance. After assessing your cosmetic concerns, your dentist will be able to advise whether a porcelain veneer or a porcelain crown is more ideal for your dental needs and aesthetic goals.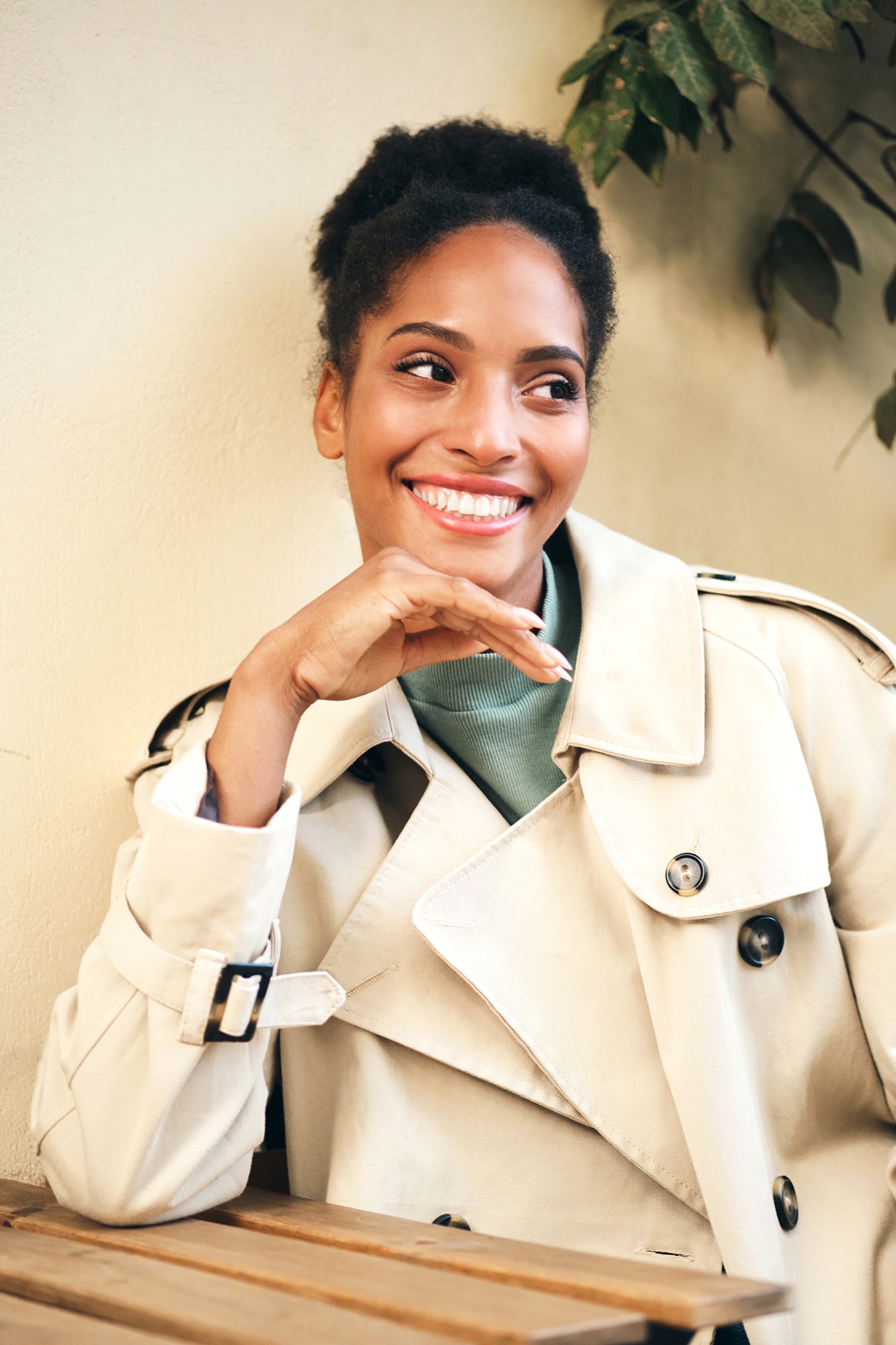 What Results Can I Expect with Porcelain Veneers?
The results of porcelain veneers will be exclusively tied to the individual needs of the patient and what goals that patient set out to accomplish. Generally speaking, patients seeking to address gapped teeth, chipped teeth, misaligned teeth, stained teeth, deteriorated teeth, or uneven and misshapen teeth can expect those issues within their smile to be resolved. Results from porcelain veneers typically last for many decades if the patient provides optimal care to their new smile. Maintaining proper check-ups with their dentist and keeping a strict oral hygiene routine can effectively prolong the life of porcelain veneers.
It is important to note that a porcelain veneers treatment cannot be reversed. In order for veneers to work and fit into a patient's mouth, a tiny portion of tooth enamel is eliminated. Therefore, if the veneers are removed later on, the missing enamel would be evident. However, veneers can be replaced if there is a complication. Your dentist can detail the disadvantages and advantages of veneers at your initial consultation.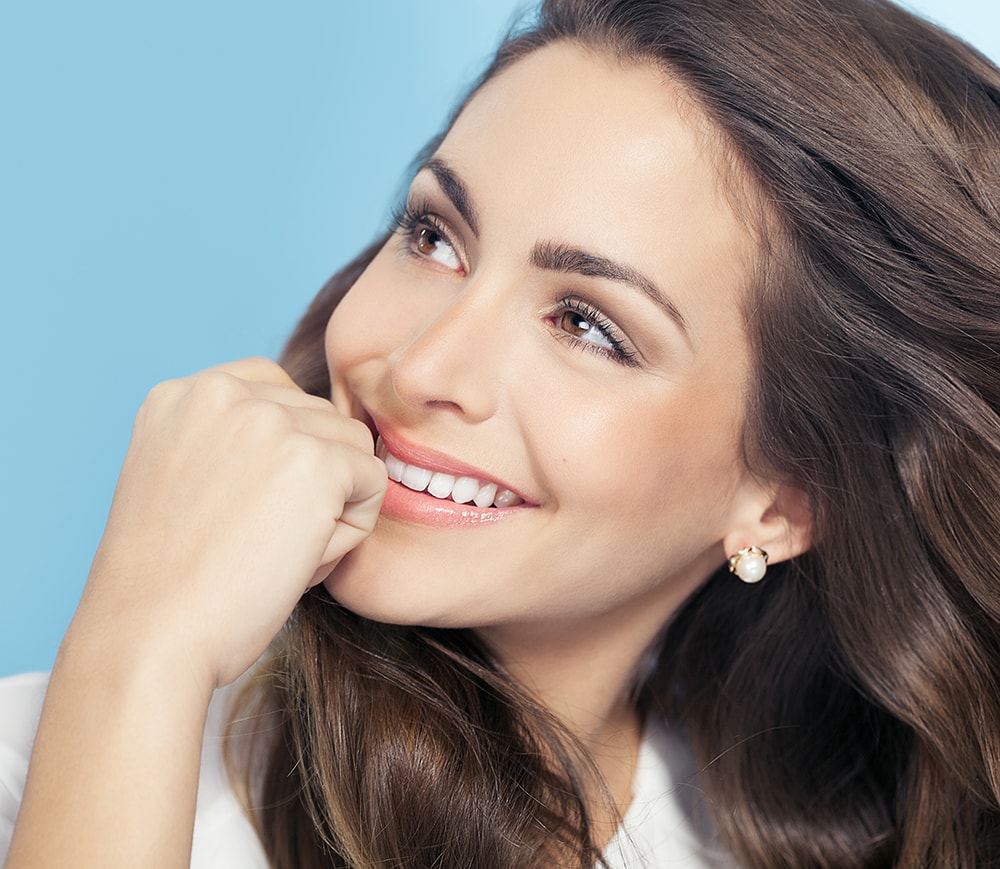 How Successful Are Porcelain Veneers?
Porcelain veneers are most successful when designed and performed by a skilled cosmetic dentist with many years of training and experience. According to multiple studies reported by the National Library of Medicine, porcelain veneers have shown a 91% survival rate over a continuous 20-year study, 93% patient satisfaction response after two years, and "excellent aesthetic results and predictable longevity of the treatment" when bonded directly to a patient's enamel. The chances of achieving long-term success with porcelain veneers is also dependent on patients taking precautions when biting down on hard or sticky foods, and using a nightguard if they clench/grind their teeth while sleeping.
Why Choose True Dentistry for Porcelain Veneers?
Ensuring you are getting the best dental care possible when considering porcelain veneers is extremely important. At True Dentistry, our team is dedicated to providing professional care, accurate and timely results, and extended services that go beyond your treatment. Our primary focus at True Dentistry is in our name – we want the relationship and the results to be true to the needs of every patient. By maintaining innovative technology, industry best practices, and a primary directive for fulfilling patient needs, those who choose True Dentistry as their dental provider can expect our practice to meet or exceed their expectations. Starting at your initial consultation, our team develops a comprehensive dental plan that is tailored to your smile and followed throughout the entire process to ensure your goals are being met.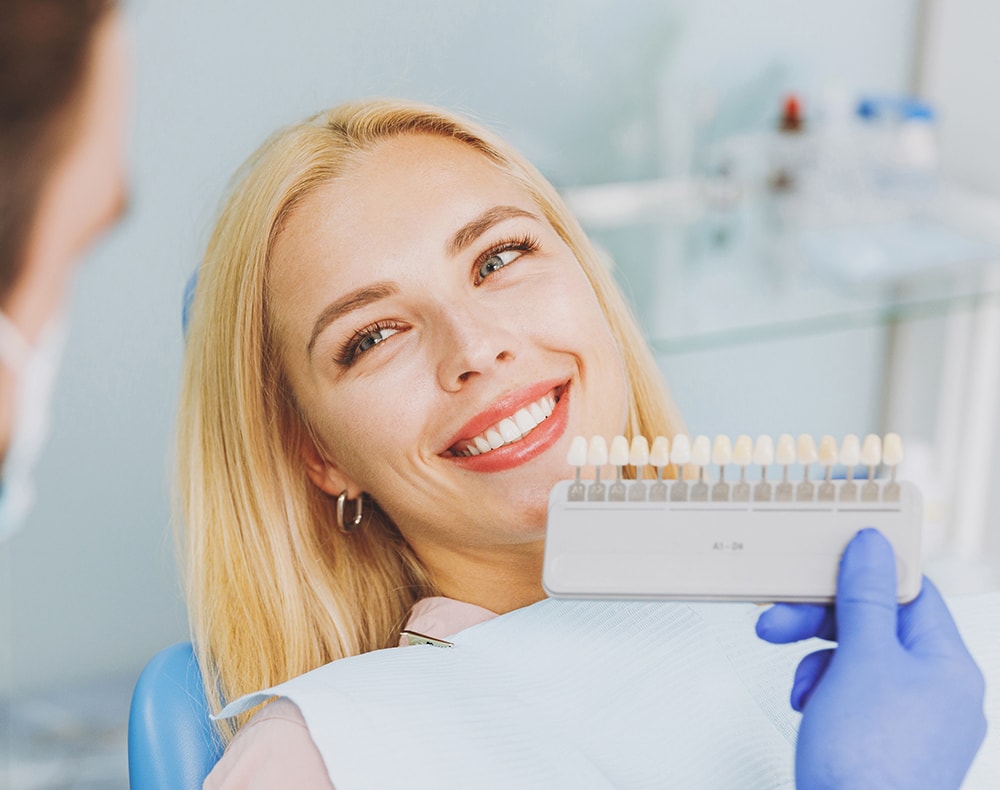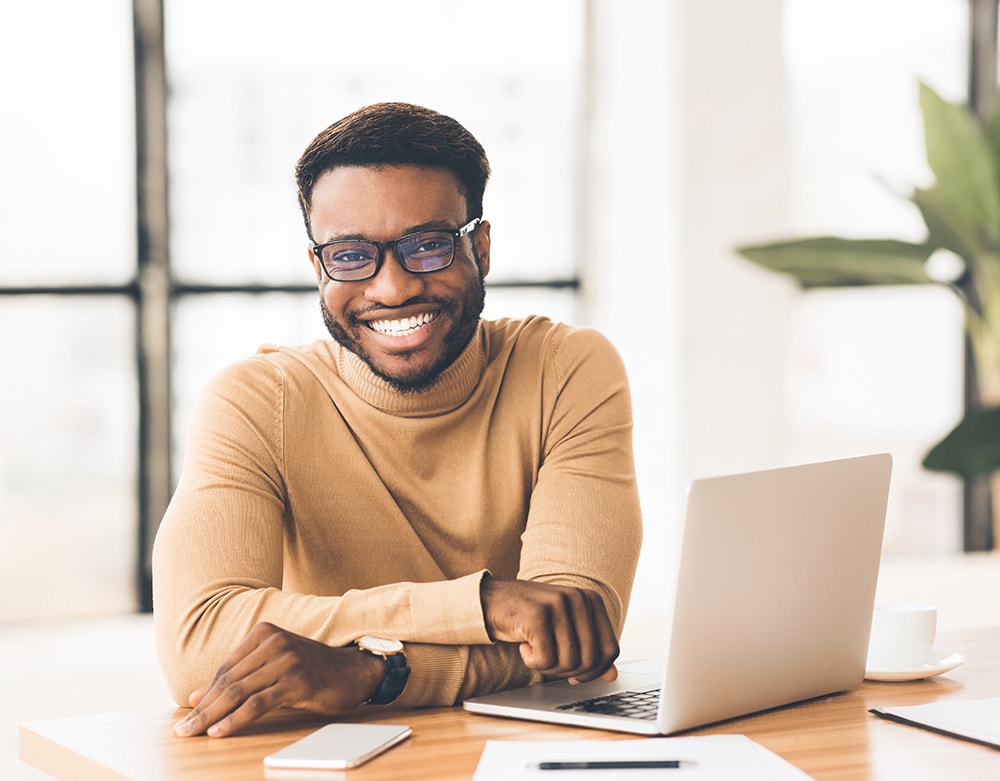 Are There Alternatives to Porcelain Veneers?
Porcelain veneers can often be the ideal choice for specific cosmetic concerns; however, there are also other treatments that may provide good solutions based on individual needs and wishes. At True Dentistry, we offer many other procedures that may serve as appropriate options if a porcelain veneers alternative needs to be considered, including:
We will be happy to customize a plan that takes all of your needs into account.
Additional Porcelain Veneer FAQs
Do porcelain veneers hurt?

Your well-being is of primary concern. Depending on the type of porcelain veneers utilized to achieve your goals, there may be a small amount of tooth reshaping or reduction required. In this instance, we will provide a numbing agent to minimize pain, and most patients report little discomfort. Some veneers, including composite veneers, typically require little to no drilling or reduction, making the procedure quicker and more pleasant.

How long does the procedure take?

The process of veneers begins with a consultation. Once you are ready to proceed with your treatment, the team will take molds of your mouth and send them out to the lab technician for the design of your veneers. After the design is returned, our doctor will prepare your teeth for the "trial smile." You will wear your trial smile restorations in order to give feedback on your likes and dislikes. After you approve the final design, your veneers will be fabricated by the skilled lab technician. You will return for the cementation of your veneers followed by any final adjustments you may need once they are cemented in place.

How long do porcelain veneers last?

There are several factors that influence how long dental veneers will last, including the type of veneer used, your oral hygiene habits, and various environmental influences. We use the highest-quality materials known for their durability. In many cases, porcelain veneers can last as long as 10 years or more.

Do dental veneers require special care?

Excellent oral hygiene is strongly recommended for everyone, regardless of whether they have porcelain veneers. Routine brushing and flossing can help maintain the beauty and function of your dental veneers for years to come.

Are porcelain veneers reversible?

In general, porcelain veneers are not reversible. The exception to this would be no-prep veneers. Not everyone is a candidate for no-prep veneers. If you would like to determine whether a no-prep veneer procedure is right for your needs, please schedule a consultation here at our practice.

Do porcelain veneers stain?

Porcelain veneers made of high-quality ceramic material are considered stain-resistant, remaining white and bright even when exposed to substances that would discolor natural tooth material.

Can I get just one veneer or will I need a whole set of veneers?

It is possible to receive one veneer to address a single tooth that may be compromising smile aesthetics. For patients who desire a full smile makeover, a minimum of 8 to 10 veneers are usually recommended; however, the number of veneers necessary is generally dependent on the condition of your teeth and your overall goals. Your dentist can discuss the best veneers solution for your needs when you come in for your consultation.

Will my teeth feel sensitive after treatment with porcelain veneers?

Immediately following porcelain veneer treatment, there can be an expected period of time where your teeth experience a hot and cold sensation that may cause some discomfort. The porcelain veneer procedure involves removing portions of enamel from the targeted teeth so cases of sensitivity on the teeth is normal. Patients will have to allow for a short period of time for the teeth and gums to heal before your mouth becomes completely accustomed to your veneers. Your gums will likely also experience some form of soreness that typically dissipates within a few days following treatment.

How can I protect my porcelain veneers from damage?

Luckily, porcelain veneers can be replaced if damage occurs to them. However, many would prefer to avoid damage altogether and go the extra mile to protect their newly placed dental veneers. To further protect your veneers, patients can wear a mouthguard at night or during physical activities to avoid any unnecessary chipping or cracking due to blunt force. Additionally, patients should keep up with routine brushing and flossing as well as yearly dental appointments so that a dentist can monitor the progress of your veneers and make any necessary adjustments.

What happens if I need to replace a veneer?

Mirroring the initial process of placing your original and now-likely-damaged veneer, the process of replacing a veneer will be similar to your first procedure. Your dentist will need to ensure there is room to replace a new veneer by eliminating any enamel and bonding material that was placed to hold the original veneer. After creating a new veneer specifically for your mouth, it can then be bonded to your teeth as it was before.
Contact Us
If you would like to learn more about how porcelain dental veneers can enhance the appearance of your smile, or if you would like to schedule an appointment to talk about your options, please contact our office today.