What Is the Best Method for Straightening My Teeth?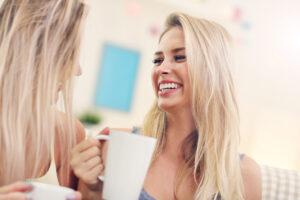 Your dream of a straight, symmetrical smile and a properly balanced bite can become a reality with the help of our experienced dentists at True Dentistry! Whether you are concerned about the appearance of crowded teeth, gaps between teeth, crookedness, or a misaligned bite, our state-of-the-art orthodontic options and/or cosmetic treatments can be customized to deliver the smile you have always wanted. Our treatment choices incorporate the latest techniques, technology, and materials modern dentistry has to offer. Based on a comprehensive evaluation of your teeth and oral health, as well as a discussion of your goals and priorities, your dentist can recommend the most suitable option(s) for your needs. Many of our orthodontic and cosmetic methods provide relatively quick, comfortable, and discreet straightening treatment and results that patients love:
Are you ready for a straighter smile and a properly aligned bite? Contact True Dentistry to schedule a consultation with one of our experienced dentists to explore your options.