Smile Makeover
A smile makeover is a treatment plan that combines a variety of dental procedures to address specific cosmetic concerns related to the teeth and gums. The ultimate goal is to enhance the overall appearance of your smile. For more information about the smile makeover process, we invite you to explore the informational sections provided below or contact our practice today.
What Is a Smile Makeover?
A smile makeover is a combination of two or more cosmetic or restorative dental procedures that are performed together to rejuvenate a patient's smile. A smile makeover treatment can not only enhance the appearance of a smile but also improve oral health. At True Dentistry, our team can provide a variety of smile makeover options for patients who are seeking to revitalize the look and function of their teeth. There are many advantages to choosing a smile makeover, and it can provide beautiful, long-lasting results for patients.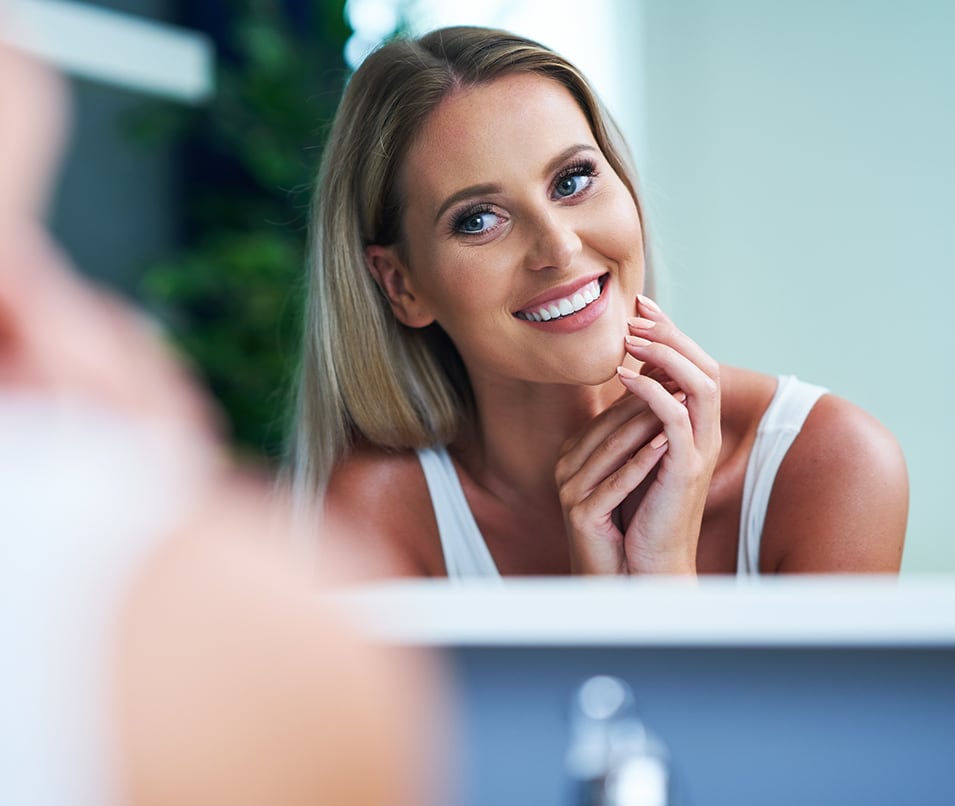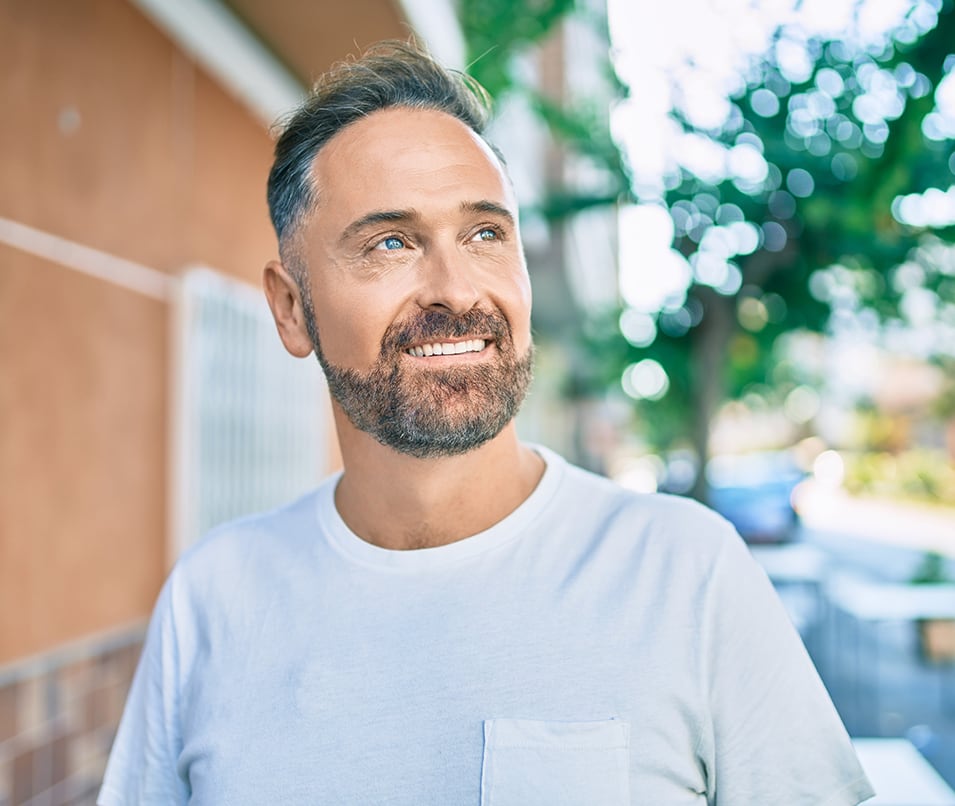 What Are My Smile Makeover Treatment Options?
At True Dentistry, we offer the full spectrum of cosmetic and restorative dental services, which enables our dentists to use a variety of treatments to target specific cosmetic concerns and create the smile you've always dreamed about having. Procedures incorporated into a smile makeover treatment plan may include:
If you require more intensive treatments for more severe dental concerns, our dentists are experienced in state-of-the-art reconstructive dentistry. Our practice offers customized full mouth restoration treatment plans to rebuild the health, function, and beauty of your teeth.
How Is a Smile Makeover Performed?

To begin the smile makeover process, your dentist will perform a comprehensive dental exam and discuss the changes you would like to make to your smile. Based on your needs and goals, your dentist will explain the available options that can create the smile you desire. You will have the opportunity to learn about the advantages and drawbacks of each treatment so you can choose the approach that aligns best with your priorities, timing, and budget.
Once you have selected a treatment plan, your dentist can start transforming your smile. For some patients the smile makeover process can be completed within the span of one appointment, but for those with more complex treatment plans, two or more appointments may be required. For those receiving porcelain veneers or crowns, the final restorations must arrive from the dental lab and then be fitted and bonded to complete the smile makeover.
How Long Do Smile Makeover Results Last?
Due to the nature of a smile makeover, the longevity of results will vary according to the specific procedures included in your treatment plan. Outcomes from treatments like dental implants, Invisalign®, and laser gum therapy can typically last a lifetime. Other dental solutions like porcelain veneers, crowns, dental bonding, and fillings can last up to 10 years or more, depending on how well you take care of your oral health. Procedures like teeth whitening usually require touch-ups to maintain the desired shade. During your initial consultation, a comprehensive plan will be developed, and our team can then discuss the expectations of how long your results will last.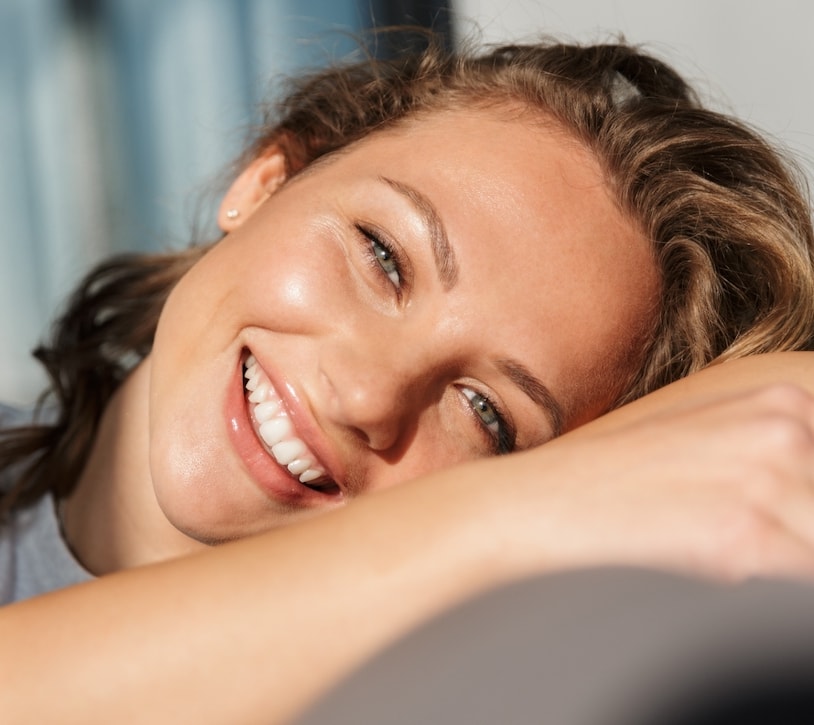 Additional Frequently Asked Questions About a Smile Makeover
How many procedures can I have in a smile makeover?
In general, a smile makeover consists of at least two procedures, typically without a limit as to how many treatments may be performed to complete your desired look. Once you and our dentist have discussed your dental concerns and goals, a custom-designed smile makeover plan will be created for you to review so you may begin the smile transformation process.
How long does a smile makeover take?
Every smile makeover is uniquely designed for each individual so the span of treatment will vary for each patient. After the initial consultation visit, some smile makeovers may be completed thereafter in a single appointment, while more complex treatment plans might need two or more continued appointments. Prior to beginning your treatment, one of our dentists will go over your customized plan, explain the estimated time for completion, and discuss any recovery time needed so that you feel well-prepared for your smile makeover experience.
How successful is a smile makeover?
When performed by a highly trained and experienced cosmetic dentist, a smile makeover can deliver exceptional and long-term results. At True Dentistry, our smile makeovers are performed using safe, high-quality treatments with innovative technology under meticulous care. During your initial consultation, we are happy to provide examples of previous success stories and review the effectiveness of these treatments in creating transformative results. You may also view our online smile gallery here. 
Do smile makeover results look natural?
No matter what the procedure is, our dentists are always focused on creating beautiful, natural-looking results for our patients. Generally, smile makeover treatment options such as porcelain veneers, dental crowns, and dental implants are all custom-designed to fit, feel, and look like the rest of your teeth. This is carefully planned by color-matching tooth shades, bonding to various parts of the natural teeth, and using advanced dental technology like smile imaging to see how your smile transformation could potentially look prior to the procedure.
Do you have questions about how a smile makeover can improve your smile? We encourage you to contact our office to schedule a consultation with one of our experienced cosmetic dentists.