Smile Makeover
A smile makeover is a treatment plan that combines a variety of dental procedures to address specific cosmetic concerns related to the teeth and gums. The ultimate goal is to enhance the overall appearance of your smile. To get more information about the smile makeover process, we invite you to explore the informational sections provided below or contact our practice today.
What is a Smile Makeover?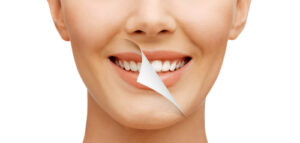 A smile makeover is a combination of two or more cosmetic or restorative dental procedures that are performed together to rejuvenate a patient's smile. A smile makeover treatment can not only enhance the appearance of a smile but also improve oral health. At True Dentistry, our team can provide a variety of smile makeover options for patients who are seeking to revitalize the look and function of their teeth. There are many advantages to choosing a smile makeover, and it can provide beautiful, long-lasting results for patients.
What Can A Smile Makeover Do?
Using state-of-the-art cosmetic dentistry techniques, high-quality ceramic restorations, and meticulous dental work, our experienced dentists can transform the health and aesthetics of nearly any smile. Each smile makeover at True Dentistry is a custom-tailored masterpiece that is designed to complement your appearance, lifestyle, and personality. Typically, patients seek to correct:
Stains and discoloration
Misalignment
Gaps between teeth
Tooth damage (chips, cracks, and damaged enamel)
Excessive gum tissue
Uneven gum line
Tooth shape and size
Who Is a Good Candidate for a Smile Makeover?
Ideal candidates for a smile makeover are typically patients who are unsatisfied with the appearance of their smile. They should be in good overall health and have no existing dental problems. If oral health issues are present, our dentists may recommend getting treatment for those before going forward with a smile makeover. Candidates should also have realistic expectations about the procedure and what it can accomplish for them.
During the consultation, your dentist will examine the state of your mouth, teeth, gums, and jawbone to determine if you are a good candidate for a smile makeover. Certain treatments like dental implants require patients to have a sufficient amount of jawbone density to ensure that the implants have a solid foundation. Other treatments are typically more flexible, such as teeth whitening and porcelain veneers. The best way to find out if you are a good candidate for a smile makeover is by scheduling a consultation at our practice and meeting with one of our dentists.
What Are My Smile Makeover Treatment Options?
At True Dentistry, we offer the full spectrum of cosmetic and restorative dental services, which enables our dentists to use a variety of treatments to target specific cosmetic concerns and create the smile you've always dreamed about having. Procedures incorporated into a smile makeover treatment plan may include:
If you require more intensive treatments for more severe dental concerns, our dentists are experienced in state-of-the-art reconstructive dentistry. Our practice offers customized full mouth restoration treatment plans to rebuild the health, function, and beauty of your teeth.
How is a Smile Makeover Performed?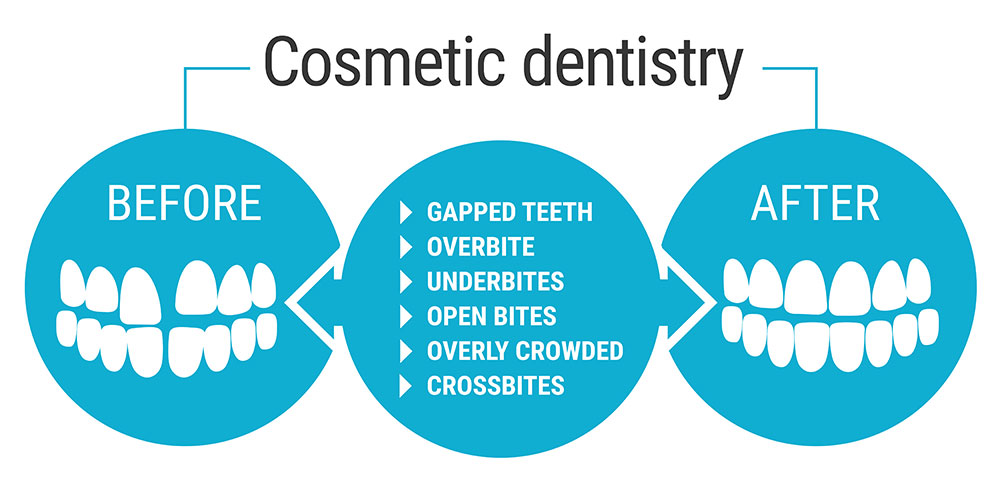 To begin the smile makeover process, your dentist will perform a comprehensive dental exam and discuss the changes you would like to make to your smile. Based on your need and goals, your dentist will explain the available options that can create the smile you desire. You will have the opportunity to learn about the advantages and drawbacks of each treatment so you can choose the approach that aligns best with your priorities, timing, and budget.
Once you have selected a treatment plan, your dentist can start transforming your smile. For some patients the smile makeover process can be completed within the span of one appointment, but for those with more complex treatment plans, two or more appointments may be required. For those receiving porcelain veneers or crowns, the final restorations must arrive from the dental lab and then be fitted and bonded to complete the smile makeover.
How Much Does a Smile Makeover Cost?
The price of a smile makeover can vary from patient to patient due to differences in dental needs, treatment options, materials, and the number of restorations required to achieve the final goal. For a precise estimate of how much your smile makeover will cost, a consultation with one of our experienced cosmetic dentists is required. During the appointment, you will undergo a comprehensive evaluation and a personalized treatment plan is developed around your aesthetic priorities, budget, and dental health needs. The goal is always to create a healthy, beautiful, long-lasting smile that boosts your confidence and suits your lifestyle. The cost for your care can be determined based on the details of your treatment plan, and our office team will provide you with a quote itemizing the pricing for each aspect of your plan.
Since the majority of smile makeover plans involve cosmetic procedures which are not typically covered by dental insurance, we offer dental financing options through trusted third-party lenders LendingClub® and CareCredit®. Qualified applicants can be eligible for low-/no-interest loans and flexible monthly payment plans that make paying for a smile makeover more convenient and affordable than ever. Our team is happy to explain the quick and easy application process! You may also pay for your treatment with cash, check, or major credit card.
How Long Do Smile Makeover Results Last?
Due to the nature of a smile makeover, the longevity of results will vary according to the specific procedures included in your treatment plan. Outcomes from treatments like dental implants, Invisalign®, and laser gum therapy can typically last a lifetime. Other dental solutions like porcelain veneers, crowns, dental bonding, and fillings can last up to 10 years or more, depending on how well you take care of your oral health. Procedures like teeth whitening usually require touch-ups to maintain the desired shade. During your initial consultation, a comprehensive plan will be developed, and our team can then discuss the expectations of how long your results will last.
Why Choose True Dentistry for a Smile Makeover?
True Dentistry provides high-quality treatments while using innovative and advanced technology. We take pride in having top dentist professionals in the field today. Combining levels of professionalism, efficiency, and safety, our practice can be the ideal choice for those in need of top-notch dental care. Our team is committed to supporting our patients before, during, and even after their procedure. If you are interested in a smile makeover, we recommend booking an appointment to meet our dentists and see if our practice is the right fit for you.
Do you have questions about how a smile makeover can improve your smile? We encourage you to contact our office to schedule a consultation with one of our experienced cosmetic dentists.