Financing Options
A healthy, beautiful smile is an invaluable asset. However, we understand that both cost and high-quality care are primary dental concerns for our patients. At True Dentistry, our experienced cosmetic dentists are committed to offering affordable treatment options that can deliver optimal results. To make the payment process as convenient as possible, we have an extensive selection of financing options that allow you to pay for procedures in a way that best suits you. We are also happy to provide guidance and advice, so please call us for assistance regarding which financing option is ideal for your needs and goals. We can also help you set up an account or provide additional information about the benefits of each choice. We believe your dream smile should always be within reach.
In addition to the following financing options, we also accept all major credit cards. Whether you prefer to pay in one lump sum or monthly installments, we can help you bring your dental plan into budget. Contact us today for more information or to schedule an appointment.
LendingClub
LendingClub makes the dental financing process fast and easy. Short and long term plans, low cost monthly installments, and low or no-interest options make customization uncomplicated. LendingClub is one of the best known and highest recommended healthcare lending agencies around.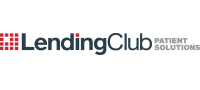 CareCredit®
No interest for qualified applicants, a brief approval process, and straightforward terms help make CareCredit® one of the most popular healthcare financing options available. Whether you need a minor restoration or seek a comprehensive True Smile Lift, CareCredit® can make your dental treatment more affordable.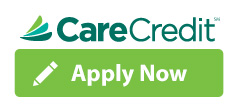 Contact True Dentistry
Nearly everyone considers cost to be an important factor in their healthcare, and we can help make the payment experience quick and painless. Contact us today for more information about our financing options or to schedule a consultation with one of our skilled dentists. We look forward to speaking with you soon.