Dental Implants
Dental implants are a permanent way to replace missing teeth. They look, feel, and function just like your natural teeth. Unlike traditional dentures, dental implants do not move or slip along the gums, and they require no extra daily maintenance aside from your normal brushing and flossing routine. At True Dentistry, our experienced implant dentist can create a treatment plan that will provide you with custom-designed dental implants to restore your smile with beautiful results.
What Are Dental Implants?
Dental implants are often seen as the ideal method of replacing one or more missing teeth, as they are most similar to your real teeth. They can replace a single tooth, multiple teeth, or support dentures in the All On Four procedure. Unlike bridges or dentures, dental implants replace the missing tooth root, which ultimately preserves the bone in your jaw. Another benefit of implants is that they don't affect surrounding teeth. Instead, they fuse to your jaw, acting as a single tooth. They are also permanently fixed, which prevents slippage or inconveniences while eating.
Comprised of an implanted titanium post that mimics the tooth root, dental implants can support a variety of custom-made restorations. Dental implants can provide unparalleled stability, reliability, and function. Furthermore, this tooth restoration technique offers outstanding aesthetics to create a natural-looking smile that suits you.
The advanced solution of dental implants can provide a natural look and feel that is incomparable to alternative methods. During your consultation, one of our dentists will examine your mouth and help you understand how each tooth replacement solution can affect your smile.
What Are the Benefits of Dental Implants?
Dental implants can help you to achieve a beautiful, complete smile without the need for dentures. Benefits of dental implants include:
Improved ability to chew, bite, and speak
Permanent replacement for missing teeth
No additional maintenance required
Customized fit; no slipping or movement along the gums
Natural look and feel
Improved appearance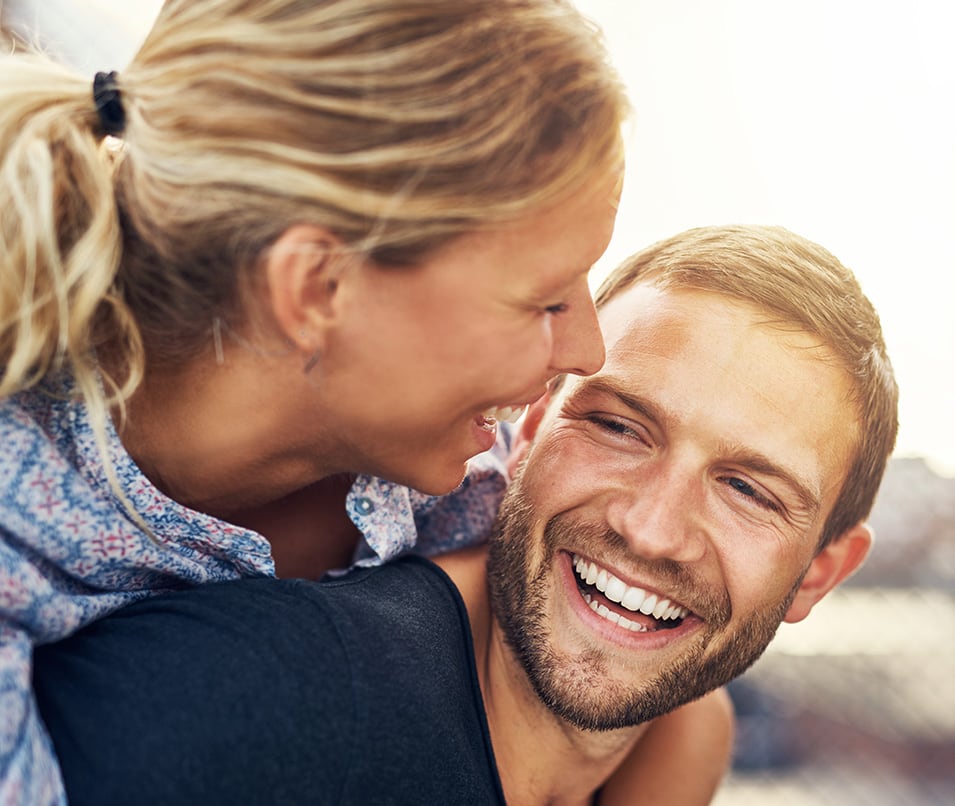 Results
View Gallery
Is It Safe to Get Dental Implants?
When you choose an extensively trained and experienced implant dentist who prioritizes your health and well-being at every stage of treatment, placement of dental implants is considered a safe procedure. With advanced technology and state-of-the-art care, the chances of complications or implant failure can be reduced even further. To maintain a high dental implant success rate at True Dentistry, our implant dentists thoroughly evaluate patients for candidacy, meticulously plan each procedure, and take every precaution to support a positive outcome. Our dentists are renowned for their ability to handle complex dental implant cases and full mouth restorations that demand a high level of skill and expertise—always focusing on safety and comfort throughout the procedure. In the extremely rare event a problem should occur with your dental implants, it is important to contact our practice as soon as possible. Early diagnosis and treatment of implant concerns can prevent small issues from becoming larger, more expensive dental problems.
What Dental Implant Options Are Offered?
If you are missing one or more teeth, it is important to fill the gap for a number of reasons, not the least of which to protect your oral health. Whether you lost teeth from trauma, periodontal (gum) disease, or other factors, missing teeth can cause adjacent teeth to shift and lead to bone loss in the jaw. As a result, the remaining healthy teeth may become loose and more vulnerable to decay. Our dentists at True Dentistry provide a variety of tooth replacement options to help you restore both form and function of your teeth. Our treatments are state-of-the-art and custom-designed to deliver natural-looking, long-lasting results.
Based on the number of missing teeth you have, where the gap is located, your jawbone density, and budget, Dr. Willardsen and his team of dentists offer three different methods of tooth replacement that rely on dental implants: single-tooth implants, multi-tooth implants, and All-on-4® implant dentures.
Single-Tooth Dental Implants
Single-tooth dental implants are comprised of a single-implant post and crown, and each of these dental implants can replace one tooth in any location along the upper or lower arch.
Multi-Tooth Dental Implants
When a gap is created by three or more adjacent missing teeth, an implant-secured bridge may provide a functional, natural-looking way to accomplish multiple-tooth replacement and complete your smile. Only two implanted posts on each end of the gap are required to firmly attach the custom bridge, rather than a post and corresponding crown for each missing tooth.
All-on-4® Implant Dentures
For patients who want to replace a full arch of upper and/or lower teeth—or those wish to upgrade their removable dentures for a more secure and functional restoration—custom implant dentures can be a great option. Each full arch of replacement teeth can be anchored in place by four (with the All-on-4 method) or more dental implants, depending on your unique needs. An added benefit of All-on-4® implant dentures is that even patients with diminished jawbone density can usually be good candidates for the procedure.
What Types of Dental Implants Are Available?
At True Dentistry, we offer dental implants (posts and abutments) made of two different materials—titanium and ceramic.
Titanium Implants
The most common type of dental implants are those made of titanium—a strong, light, bio-compatible, and non-allergenic material that is preferred for use in many medical procedures. Titanium also has the added benefit of fusing easily with bone material (through a process called osseointegration), which can hold the implant firmly within the jawbone. When temperatures in the mouth fluctuate (i.e. with consumption of hot or cold food/drinks), titanium does not transfer heat or cold, reducing the likelihood of shocking or uncomfortable sensations.
Do Dental Implants Hurt?
When your dental implants are healed and the restorations are placed, they should feel and function just like natural teeth. Generally speaking, the only temporary discomfort you might experience would be during the recovery process following your implant surgery; however, prescribed medication and over-the-counter anti-inflammatories can help provide relief as needed while you heal. The majority of our patients are typically free of any post-operative pain by the seven day mark.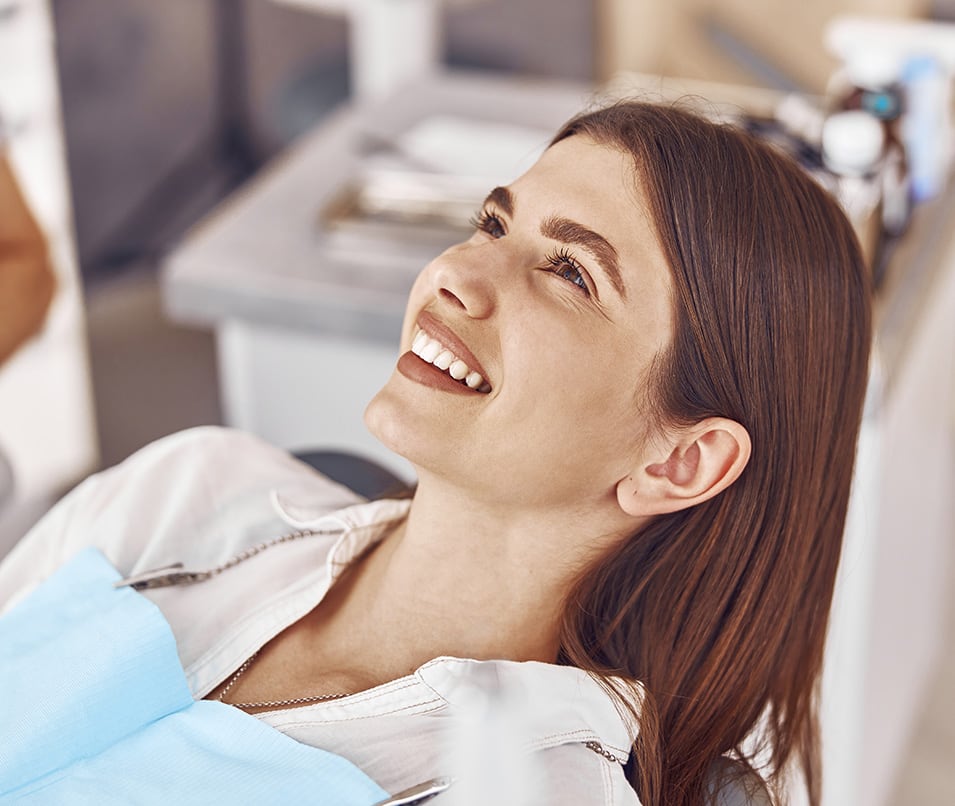 How Long Do Dental Implants Last?
Dental implants are intended to be a long-lasting—and in many cases permanent—tooth replacement solution, especially when the procedure is performed by an experienced implant dentist. There are several additional factors that can impact the success and longevity of your dental implants:
Ensuring that you are indeed a good candidate for the procedure
Effective treatment of any problematic dental concerns—including infection in the gums and bone tissue—prior to implantation
Detailed procedure planning using state-of-the-art 3D technology
Use of high-quality implant systems and durable restoration materials
Checking for a proper bite when the implant restoration(s) are placed
Keeping up with daily dental hygiene and twice yearly exams
Addressing new dental concerns quickly when they arise
Dental implants with single crowns can be cared for just like your natural teeth, with twice-daily brushing and flossing. For patients who have a history of clenching or grinding, our dentist may recommend a night guard to help protect implant restorations from damage.
How Much Do Dental Implants Cost?
The cost for dental implants varies from patient to patient based on the unique details of his or her treatment plan. The total price for care is typically calculated based on the following factors:
Number of dental implants
Location of the dental implants
Any dental treatments or extractions necessary prior to implantation
Anesthesia costs
Type and number of implant restorations
Materials used to create the implant restoration(s)
After your consultation, you will receive a comprehensive cost quote for your custom dental implant treatment that explains all aspects of our pricing.
At True Dentistry, we strive to not only deliver top-quality care—we want dental implant treatment to be as affordable as possible, too. For many of our patients who are qualified applicants, dental financing through trusted third-party lenders can deliver the financial flexibility and convenience they need to move forward with their care. We have partnered with both LendingClub® and CareCredit® to extend a variety of low and no-interest loan options to our patients. Dental implants can be a worthwhile long-term investment in your smile, and we will do our best to find the right solutions for your unique dental and financial needs.
Are There Alternatives to Dental Implants?
For patients who may not be ideal candidates for dental implants, our dentists offer other reconstructive solutions, such as single crowns, dental bridges, partials, or removable dentures. All of these tooth replacement methods are designed, crafted, and fitted with the utmost care and attention to detail. The goal at True Dentistry is always to create a smile that looks natural, with replacement teeth that feel great and function well.
In general, you have three main options for replacing missing teeth: dental bridges, dentures, or dental implants. Bridges are composed of one or more artificial teeth surrounded by two crowns, which are attached to surrounding healthy teeth. While they make a great solution for some people, they can also cause teeth to weaken over time. In addition, a gap from multiple missing teeth may be too wide for bridges to be an effective option.
Dentures, on the other hand, are especially beneficial for patients needing several teeth replaced. Partial dentures are secured by surrounding teeth for support, filling in large gaps between. Unfortunately, this solution can be uncomfortable and can shift along the gumline, making eating and talking difficult. To remedy this, your dentist may recommend dental implants or implant-supported dentures.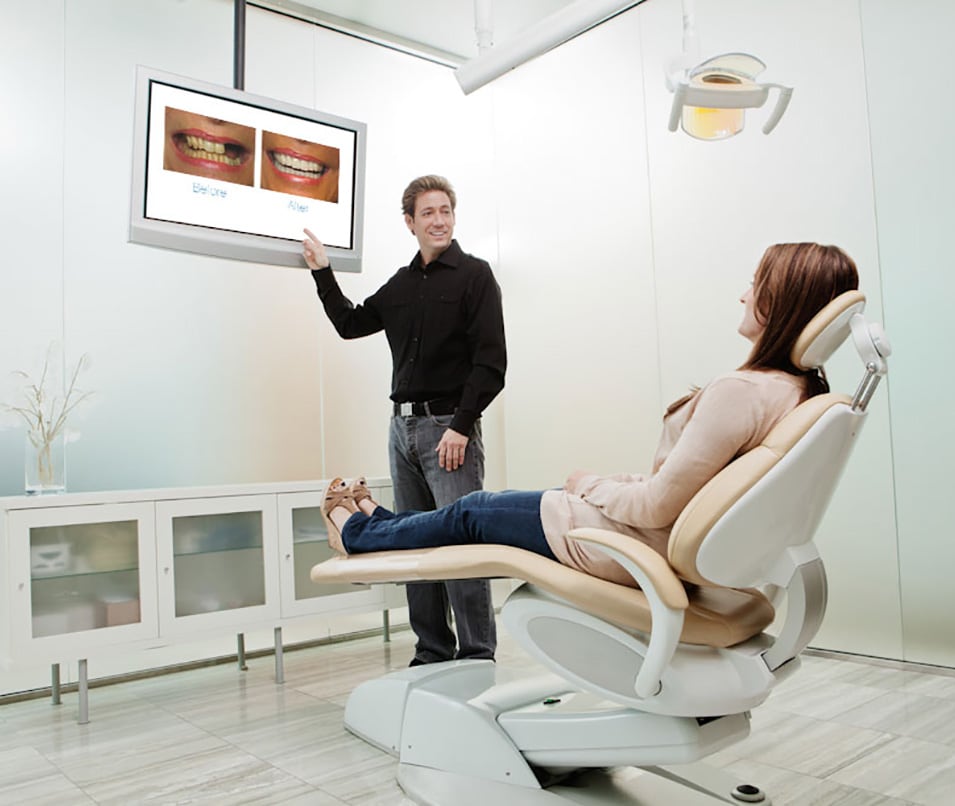 Additional Dental Implant FAQs
How successful are dental implants?

Dental implants are specifically made to enhance dental function and appearance with results that can last a lifetime. These procedures are known to have extraordinarily high levels of success when patients adhere to their post-treatment guidelines and take excellent care of their oral health. Dental implants are designed to replicate and mimic natural teeth in order to achieve maximum efficacy and appeal. It's important to maintain your oral hygiene, avoid smoking or other habits that may increase risks of dental implant complications, and keep up with dental visits to get the most out of your implants.

Before dental implants can be placed, our dentist at True Dentistry will evaluate your mouth to determine if there is a high risk of implant failure based on the state of your teeth and the density of your jawbone. If dental implants are not a viable option, alternative solutions can be discussed that can improve your smile and dental health. Alternative options include implant-supported dentures, traditional dentures, and dental bridges. A bone grafting treatment may also offer a solution for patients who may be candidates for dental implants once jawbone density has been restored.

How do dental implants feel?

Worried about your level of comfort upon receiving dental implants? Our dental implants are crafted to ease any concerns about how your dental implants will feel following your procedure. Similar to the look of dental implants, once the procedure is completed, they are designed to feel like natural teeth.

Are dental implants covered by insurance?

Insurance coverage for dental implants may be available depending on the insurance plan. Once we receive more information about your specific dental insurance policy, we can help you determine whether you're covered for dental implants.

How long does it take to get dental implants?

The process of getting dental implants is very technical and precise. Given the delicate nature of the procedure, the timetable will consist of several appointments. After your initial evaluation, the treatment plan will be developed. Then, you will have any treatments that may be necessary to ensure your oral health is ready for a dental implant procedure and to prepare the area for implant placement. The dental implants will then be surgically inserted and anchored to the jawbone. It will take at least a few months for the implants to fuse to the bone and become a permanent part of the mouth. Finally, your custom crowns can be securely attached to the implants, and any additional adjustments will be made for the best possible fit and appearance.

How do I clean and care for my dental implants?

Much like your natural teeth, cleaning is priority No. 1 when it comes to the longevity of your oral health. Fortunately, traditional methods of brushing, flossing and maintaining routine visits to the dentist are typically all that's necessary to keep your dental implants clean and your mouth healthy for years to come.

Are there certain foods I should avoid with dental implants?

Unlike a removable dental appliance, there are significantly less restrictions on what you can consume once you've received your dental implants. However, it's recommended to take precautions with certain foods that may increase the risk of damaging the crown or the implant post. It's important to note that hard or sticky foods such as candy, popcorn, ice, and fruits or veggies that contain pits or hard seeds should be eaten carefully to reduce the chance of any incidental damage. Those with natural teeth and those who have received any treatment with dental veneers or crowns are advised with the same precautionary instructions.

Does smoking affect dental implants?

To put it simply and bluntly: yes. Smoking will have a significant impact on your teeth, whether they are natural or artificial. At True Dentistry, it is always recommended to avoid smoking, especially if you are concerned with potentially negative effects on your smile. It's crucial that patients who receive dental implants do not smoke. Smoking can lead to dental implant failure by increasing gum and bone decay, which can greatly affect your implants. It is recommended that patients quit smoking at least one month prior to the procedure, and try to have a plan ready that enables them to refrain from smoking long after the treatment has been performed.

When is it too late to get dental implants?

For many patients, it is virtually never too late to get dental implants. There are, however, alternatives to dental implants if it is determined that you would benefit from a different procedure. Age typically doesn't play a factor. Your oral health and your jawbone density are usually the deciding factors when it comes to candidacy for dental implants. If your jawbone density is not currently sufficient to properly accommodate an implant, a bone grafting procedure may be considered before dental implants are placed.
Contact True Dentistry
If you are interested in learning more about dental implants, or if you would like to schedule a consultation, please contact True Dentistry today.