Biomimetic Dentistry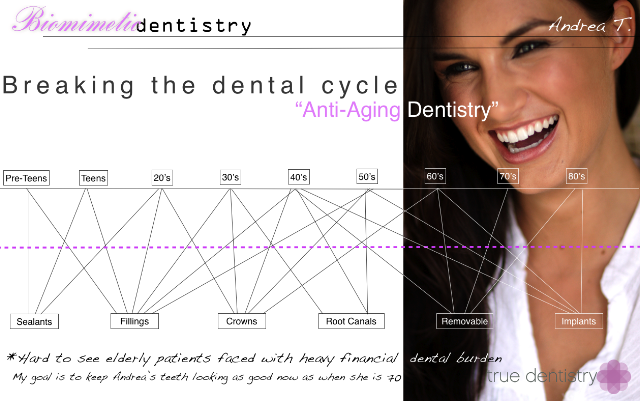 One of the most progressive fields of dentistry in the world, biomimetic dentistry involves treatment techniques designed to help you maintain healthy teeth with preventive measures to reinforce them, ultimately reducing the risk of future decay and the need for major dental work. Biomimetic literally means to copy what is natural. Biomimetic dentistry aims to copy your teeth's natural processes using advanced technology, ultimately helping to:
Protect against bacteria
Reduce the risk of infection
Prevent loss of teeth
Reinforce the teeth so that dental work lasts longer
Reduce the potential for decay and problems later in life that may require significant dental treatment
My wife and I couldn't be more pleased with True Dentistry. From Gaylene to Jay to Dr. Joe, we felt we were in skillful and caring hands. They were patient, cheerful, and thoughtful in answering all our questions and explaining the biomimetic approach to dentistry. Maximum stars!

David Edwards

August 02, 2018

12345
Utilizing conservative techniques to save as much as the original teeth as possible, biomimetic dentistry allows Dr. Joseph G. Willardsen at True Dentistry to treat decayed, fractured, and weak teeth while working to save them from new problems developing later. With treatments such as
inlays and onlays
, modern adhesives, and
bonding
techniques, tooth structure can be saved without reliance on more complex
restorative dentistry
treatments. Biomimetic dental techniques can result in less drilling, less need for
root canal therapy
, conservation of natural teeth, fewer cavities, and fewer dental treatments.
Contact True Dentistry
If you would like to learn more about biomimetic dentistry, or if you would like to schedule a consultation with Dr. Willardsen, please contact True Dentistry.