Orthodontist in Las Vegas
Meet Richard Novick, DDS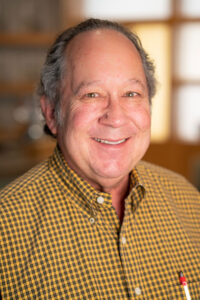 I decided I wanted to be an orthodontist when I was 12 years old, while going through my own orthodontic treatment in El Paso, Texas. My orthodontist was always in such a good mood, making jokes and keeping the patients laughing while creating beautiful smiles. I thought to myself, "Maybe I'd like to do that someday." Thirteen years later, I graduated from dental school and ran my own general dentistry practice for seven years before returning to school to specialize in orthodontics. Upon completion of my orthodontic residency in 1983, I began a wonderful 35-year career as an orthodontist.
While practicing general dentistry, I pursued another boyhood passion, a fascination with radio, and became a disc jockey on the #1 Rock-and-Roll radio station in El Paso. I hosted a radio show called, "Rock With the Doc" on KPAS-FM94 from 1975 to 1980. Later, after becoming an orthodontist, I studied for and passed the required FCC exam to earn a license as a ham radio operator. I was given the call sign, KB5MGF, allowing me to communicate with people all over the world from my own amateur radio station.
Being an orthodontist has kept me young at heart and in mind, as I've been able to treat children and young adults for over 35 years. My career has been a labor of love, one that continues to give me much pleasure.
I live in Las Vegas with my wife, Diane, and a 2 year-old dwarf bunny named Hollie. We enjoy our three grandchildren here and seven in Texas and Colorado. We enjoy cruises and long walks on beaches in Mexico and the Caribbean islands.
At True Dentistry Dr. Novick provides a wide range of orthodontic treatments including Invisalign®, clear braces, traditional orthodontics, metal braces and more. If you are interested in learning more about orthodontics for yourself or your child, we welcome you to contact True Dentistry and schedule an appointment with Dr. Novick.