Dr. Willardsen Discusses New Solution for Tooth Sensitivity in NNOHA Newsletter
Our own Dr. Joseph G. Willardsen was recently published in the Fall 2015 Issue of the National Network for Oral Health Access (NNOHA) quarterly newsletter. Dr. Willardsen's article illustrates the difficulties that tooth sensitivity can present during the course of dental treatment, the historical lack of effective solutions available for treating such sensitivity, and the emergence of a promising new desensitizing product.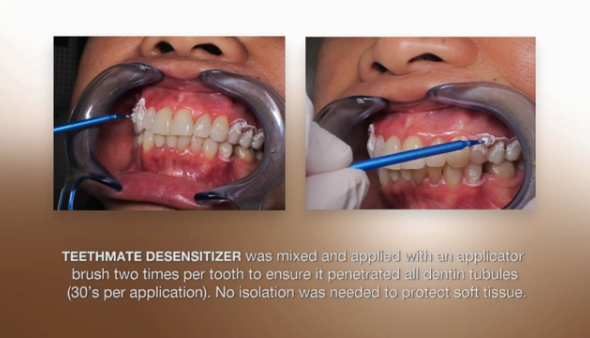 In an effort to provide his patients with a more comfortable dental experience, 18 months prior to writing the article Dr. Willardsen began using a product called TEETHMATE™ DESENSITIZER to combat tooth sensitivity in his patients. Inspired to try the product and intrigued by reported success rates in a compelling clinical study published by The Dental Advisor in 2014, Dr. Willardsen quickly introduced TEETHMATE™ at True Dentistry. Impressed by the ease of use and swift efficacy of TEETHMATE™, Dr. Willardsen now uses the product in combination with a wide variety of dental procedures to reduce patient discomfort during and after treatment. Dr. Willardsen believes that making dental care as comfortable as possible is an important responsibility for every dentist and he now sees TEETHMATE™ as an integral component in his pursuit of that goal.