Dr. Willardsen Shares Patient Transformation on The Doctors
As a result of his extensive dental experience, Dr. Joseph Willardsen is frequently featured on various media outlets to share his expertise on the subject. Just recently, he was asked to join the Emmy Award-winning talk show "The Doctors" for a total smile makeover and full mouth reconstruction. Dr. Willardsen is thrilled to be a part of the popular daytime show to share the significant potential that dental procedures can have on one's life.
For the episode, Dr. Willardsen performed a complete makeover on a patient named Lori Leffler. Her husband, Staff Sergeant Matt Leffler, had been in Kuwait on deployment, and she desperately wanted to surprise him with a beautiful new smile upon his unforeseeable return. Since she suffered from periodontal disease and needed comprehensive work done to restore the form and function of her teeth, our cosmetic dentist influenced a complete transformation through the use of dental implants. The results were exceptional and Lori was overjoyed with the work Dr. Willardsen had done. To share the experience with the public, they both were featured on "The Doctors", except one part of the story was left out to Lori: her husband was coming home from duty, and the couple would be reunited on stage.
In the episode you can witness the heart-warming reunion of the couple and Lori being able to show off her new smile and confidence.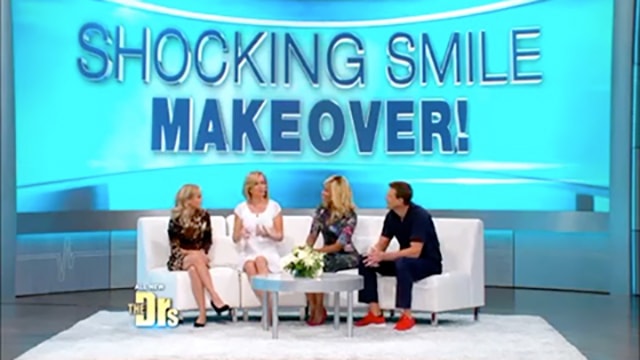 Contact True Dentistry
To see what our dental team can do for your smile, please schedule an appointment at our practice, and one of our experienced dentists will help you find the most beneficial treatments for your needs.