Dr. Joe Willardsen Promotes Bling Gold Toothy Tabs on 'The Doctors'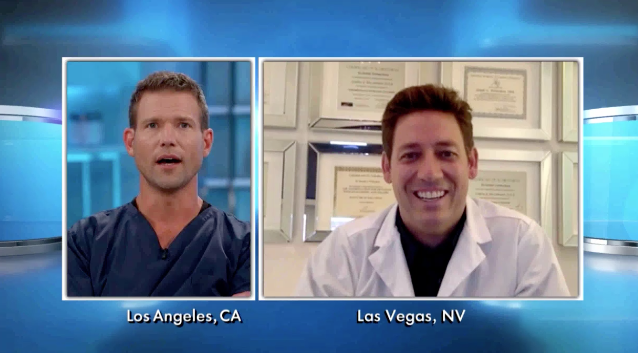 "The Doctors" try Bling! Toothy Tabs by Lush Fresh Handmade Cosmetics live on their show. These unique tablets are an alternative to toothpaste that contain several essential oils, gold dust, and other beneficial ingredients to effectively clean the teeth. The refreshing citrus flavor and effervescent action of the tabs creates fresh breath and sparkling teeth. No water is necessary for activating the tabs, which makes them great for travel or camping. Just chew and brush!
After one member of "The Doctors" panel tries a Bling! Toothy Tab for himself, they turn to Las Vegas cosmetic dentist Dr. Joseph Willardsen for his expert opinion on the tabs. While some members were unsure about the efficacy and benefits of the product, Dr. Willardsen explained that the all-natural ingredients and blend of brazilian orange oil, frankincense oil, and almond oil create a thorough cleansing experience that supports good dental hygiene and oral health. He points out that traditional toothpastes and mouth washes may dry the mouth, but the oils in Bling! Toothy Tabs promote moisture and long-lasting freshness.
View this episode of "The Doctors" to see Dr. Joseph Willardsen talk about Bling! Toothy Tabs.